QOTY
"She presses into him greedily, hungrily, and demands more. She does not know how to be gentle when she is with him—does not know how to quell the aching in her belly, the neediness in her touch. She would devour him whole. She would sacrifice herself completely. She would give and give and give—" --Tabytha, written by Laura
Age: immortal
Gender: Mare
Breed: Hybrid (mustangxmorgan)
Height: 15.2
Player: Lavender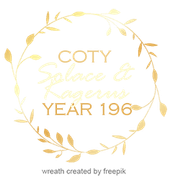 Appearance
Color: buckskin splash ()
Eyes: Sky Blue
Markings:
Mane & Tail: White and black with streaks of blue
Personality
tegteg [LIGHT BEAM EMISSION]

Kind. Slightly reserves. Solid ideas of right and wrong.

Her biggest role model is her father, Warrick.
Lineage
| | |
| --- | --- |
| Parents: Warrick x Tangerine | Children: Velk & Vakdis (Castile) Warlight, Rhaegor, Sviko, Aegean & Oriash (Kagerus) |
Traits
Genetic Traits: light beam emission, wings, immortality
Non-Genetic Traits: Phasing, frost in her mane and tail
Trait Genetic Code: tegteg [IMMORTALITY][LIGHT BEAM EMISSION][WINGS][phasing*]
Defects: None
History
BQ year 192 July 2017
Born by the beach in Tephra to Warrick & Tang
Solace and her twin Svedka meet and befriend Smoak
Her family adopts a stranded foal
After six months the colt dies in an accident while playing, falling from a boulder - she was there and her light beam emission went off and struck him.

Just before Solace's first birthday her mother leaves, promising to return in the winter and leaving her in the care of her father, a high ranking kingdom diplomat.

Tangerine Warrick & Svedka take a long journey outside of BQ, leaving Solace in Tephra.
Amet comes to visit and she decides to return with him to Hyaline.
Meets Scissorhands and Fern
meets Castile in a chance encounter along the river in winter.
Travels with Keeper to Loess
Attends diplomatic meetings with Amet
Promoted to Keeper of Hyaline
Svedka returns to her
Promoted to Caretaker (leader) of Hyaline on her third birthday
Smoak comes to live in Hyaline
Hyaline is flourishing as they slowly grow in numbers, the first year of her reign goes smoothly
Is attacked by Castile (in his uncontrolled dragon form) after they almost they almost make looove
Solace and Kagerus enter the Alliance for Hyaline
Solace is eliminated, but granted phasing. Kagerus continues on to be the runner-up
Has sex with Kagerus in dreamworld and begins to fall for her
promotes Kagerus to general and Ilma to ambassador.
Becomes pregnant with twins by Castile (now 5 years old)
Hyaline aligns with Tephra, Nerine and Ischia
Castile disappears, and her attempts to tell him about her pregnancy (and later the birth of the twins) are unsuccessful.
With the help of Kagerus, Svedka and Ilma Hyaline continues to grow and flourish.
Solace begins to realize that what she feels for her general is love
Solace promotes Kagerus to co-ruler and they enter a committed relationship
Velk and Valdis are born

Kagerus and Solace work tirelessly together to build The Sanctuary and provide a safe home for it's residents, recruiting, greeting newcomers and fostering children (while also producing many of their own).

Solace's Forum Info
Joined:
06-24-2017
Last Visit:

Yesterday

, 02:22 PM
Total Posts:
303 (0.25 posts per day | 0.39 percent of total posts)
(Find All Posts)
Total Threads:
40 (0.03 threads per day | 0.22 percent of total threads)
(Find All Threads)
Time Spent Online:
6 Days, 15 Hours, 10 Minutes
Solace's Threadlog · View Profile
Thread
Forum
Participants
Posts
Last Post
my shadows prove the sunshine; solace

on 09-19-2020

Tephra
Svedka
2
Last post by Solace

on 09-24-2020

[open]

with baited breath

on 07-28-2020

Tephra
Set, Kagerus, Oriash, Olena
9
Last post by Oriash

on 09-01-2020

I wait for light like water from the sky;

on 06-14-2020

Tephra
Kagerus, Svedka, Ilma
9
Last post by Ilma

on 08-04-2020

walking on dreams; iri

on 05-19-2020

Tephra
iridian
8
Last post by iridian

on 09-14-2020

like the dawn you broke the dark; birthing

on 05-05-2020

Tephra
Kagerus, iridian
3
Last post by iridian

on 05-17-2020

[private]

the crushing weight of paradise

on 05-03-2020

Tephra
Kagerus, Svedka
15
Last post by Svedka

on 07-26-2020

[private]

what has night to do with sleep; kagerus

on 08-21-2019

River
Kagerus
4
Last post by Kagerus

on 09-07-2019

[private]

the everlasting ghost of what once was; oriash

on 05-12-2019

Forest
Oriash
7
Last post by Solace

on 08-21-2019

The Descension; All Kingdom

on 03-15-2019

Silver Cove
Kagerus, Amet, Ilma, Clayton, Velk, Dawn
13
Last post by Velk

on 04-01-2019

[private]

meet me where the stolen roses grow; castile

on 02-08-2019

Loess
Castile
4
Last post by Castile

on 02-12-2019

love from the west; kaglace

on 01-25-2019

Silver Cove
Kagerus, Wishbone
5
Last post by Kagerus

on 02-20-2019

Solace, family;

on 01-22-2019

Silver Cove
Valdis, Velk
5
Last post by Solace

on 02-06-2019

Out with the golden we sew // Solace, my love

on 01-22-2019

Silver Cove
Kagerus
3
Last post by Kagerus

on 02-27-2019

monday left me broken; Kagerus & Solace

on 01-21-2019

Silver Cove
Kensa, Kagerus
4
Last post by Kensa

on 02-05-2019

[open]

don't get cut on my edges

on 01-16-2019

Hyaline
Amet
7
Last post by Amet

on 02-13-2019

ALL RESIDENTS OF THE EAST | ooc activity update

on 01-13-2019

Silver Cove
Affirmative, Kristin, Nicole, Kagerus, Vanilla Custard, Velk, Warlight, Kensa, litotes, Nyxistaken
11
Last post by Kristin

on 01-19-2019

promise i'll be good if you stay with me, solace

on 01-07-2019

Silver Cove
Dawn
4
Last post by Solace

on 01-16-2019

[mature]

carry me to sleep, my golden boy; abysm

on 12-16-2018

Silver Cove
abysm
5
Last post by Solace

on 08-19-2019

like the dawn, you broke the dark - magnus/any

on 12-16-2018

Tephra
Rhaegor, Dawn, magnus, Yidhra
9
Last post by Rhaegor

on 01-10-2019

[private]

like the dawn, you broke the dark - valdis

on 12-03-2018

Meadow
Valdis
7
Last post by Solace

on 01-03-2019

Where the stolen roses grow | Lie & Kensa

on 11-25-2018

Hyaline
Kensa, litotes, The Plague
7
Last post by The Plague

on 12-30-2018

Icicle Isle Quest: Round 2

on 11-15-2018

Icicle Isle
Beqanna Fairy, Madelyn, Kagerus, Illum, Wallace, Jinju, Sabrael, Valdis, leliana, Kolera, Ether, Leilan, Santana, Nalia, Agnieszka, Leander, litotes, Wane, Briella, Nocturne
21
Last post by Illum

on 11-20-2018

Icicle Isle Quest: Part 1

on 11-09-2018

Icicle Isle
Beqanna Fairy, Madelyn, Kagerus, Illum, Wallace, Jinju, Sabrael, Valdis, leliana, Kolera, Ether, Leilan, Santana, Nalia, Agnieszka, Leander, litotes, Wane, Briella, Nocturne
21
Last post by Illum

on 11-14-2018

like the dawn, you broke the dark - kag

on 11-09-2018

Silver Cove
Kagerus, aegean
5
Last post by Kagerus

on 12-01-2018

[open]

The things we leave behind || Any ||

on 11-01-2018

Hyaline
Adria, The Plague
4
Last post by Adria

on 11-02-2018

Solace, Velk, Valdis;

on 11-01-2018

Hyaline
Valdis, Castile, Rhaegor, The Plague
8
Last post by The Plague

on 11-11-2018

ALL HYALINE RESIDENTS.

on 10-31-2018

Silver Cove
Kagerus, kota, Briseis, Ilma, Tähti, Adria, Clayton, Velk, Dawn, Kensa, Yidhra, litotes, Kiko, Knaught
19
Last post by Ilma

on 11-11-2018

OCTOBER ACTIVITY CHECK

on 10-25-2018

Hyaline
Kagerus, Briseis, Ilma, Velk, Sviko, Kensa, litotes
8
Last post by Velk

on 11-01-2018

Can you See the Truth Behind a Curtain of Lies? [Clayton, Solace & Family]

on 10-03-2018

Hyaline
Clayton, Kreed
7
Last post by Kreed

on 10-24-2018

The Dark Light [Solace, Kagerus, Castile, any]

on 10-01-2018

Hyaline
Valdis, Castile, Velk
10
Last post by Velk

on 11-01-2018

like sunlight burning at midnight; any

on 09-29-2018

Hyaline
Warrick, Kagerus, Sviko
6
Last post by Sviko

on 10-20-2018

ACTIVITY CHECK!

on 09-11-2018

Hyaline
Radar, Kristin, Nicole, Kagerus, kota, Lavender, .splash., Ilma, Baltas, Chryseis, Kensa, Kiko
15
Last post by Solace

on 10-01-2018

[private]

What Goes Around, Comes Around {Solace}

on 09-05-2018

Hyaline
Kaurma
5
Last post by Kaurma

on 10-03-2018

i feel a bad moon rising; anyone

on 09-02-2018

Hyaline
Valdis, Kaurma, Lepis
4
Last post by Valdis

on 09-05-2018

[mature]

the everlasting ghost of what once was - kagerus - private

on 08-30-2018

Hyaline
Kagerus
10
Last post by Kagerus

on 10-25-2018

[private]

as the day breaks and the earth quakes / castile

on 08-21-2018

Meadow
Castile
7
Last post by Solace

on 09-23-2018

anyone;

on 08-21-2018

Meadow
Castile, Ilma
14
Last post by Ilma

on 09-09-2018

as the day breaks and the earth quakes / ilma

on 08-03-2018

Hyaline
Ilma
6
Last post by Ilma

on 08-20-2018

Where the stolen roses grow - Thal & ANY

on 08-01-2018

Hyaline
Hephaestus, Thalassa
5
Last post by Hephaestus

on 08-21-2018

ooc activity check <3

on 07-29-2018

Hyaline
Sid, Nicole, Briseis, .splash., Vanilla Custard, Andromeda
7
Last post by .splash.

on 08-13-2018

like the dawn, you broke the dark - any/fam

on 07-29-2018

Hyaline
Kavi, Kagerus, abysm, Sviko, Warlight, Rhaegor
13
Last post by abysm

on 08-14-2018

over the mountains and under the hills

on 07-29-2018

Field
Uconn
2
Last post by Solace

on 07-29-2018

[open]

Counting Stars

on 07-29-2018

Field
Thalassa
9
Last post by Thalassa

on 08-01-2018

hyaline icon vote

on 07-02-2018

Hyaline
Vanilla Custard, Lavender
3
Last post by Lavender

on 07-02-2018

the dark light [Solace, Kagerus, Valdis, any]

on 06-30-2018

Hyaline
Kagerus, Velk
5
Last post by Solace

on 07-15-2018

Where the stolen roses grow - Lullaby Tähti Any

on 06-28-2018

Hyaline
Kagerus, Lullaby
4
Last post by Solace

on 07-07-2018

[mature]

off with your head [solace]

on 06-24-2018

River
Chemdog, Let
8
Last post by Solace

on 09-25-2018

[private]

hold me in this wild, wild world; invited allies/leaders/Jesper only

on 06-18-2018

Ischia
Brennen, Scorch, Warrick, Amorette, Kagerus, Wishbone, Jesper
16
Last post by Scorch

on 07-10-2018

[private]

like the dawn, you broke the dark - kag

on 06-15-2018

Hyaline
Kagerus
6
Last post by Kagerus

on 08-22-2018

Oh How I Wonder; Any

on 06-11-2018

Field
Lullaby
5
Last post by Lullaby

on 06-27-2018
Solace's Signature