QOTY
""I don't know how to do this," she says. What she actually means is I'm sorry, but she doesn't know how to apologize either." --Titanya, written by Mirage
Age: Young (4)
Gender: Stallion
Breed: Hybrid
Height: 16.3
Player: Jeje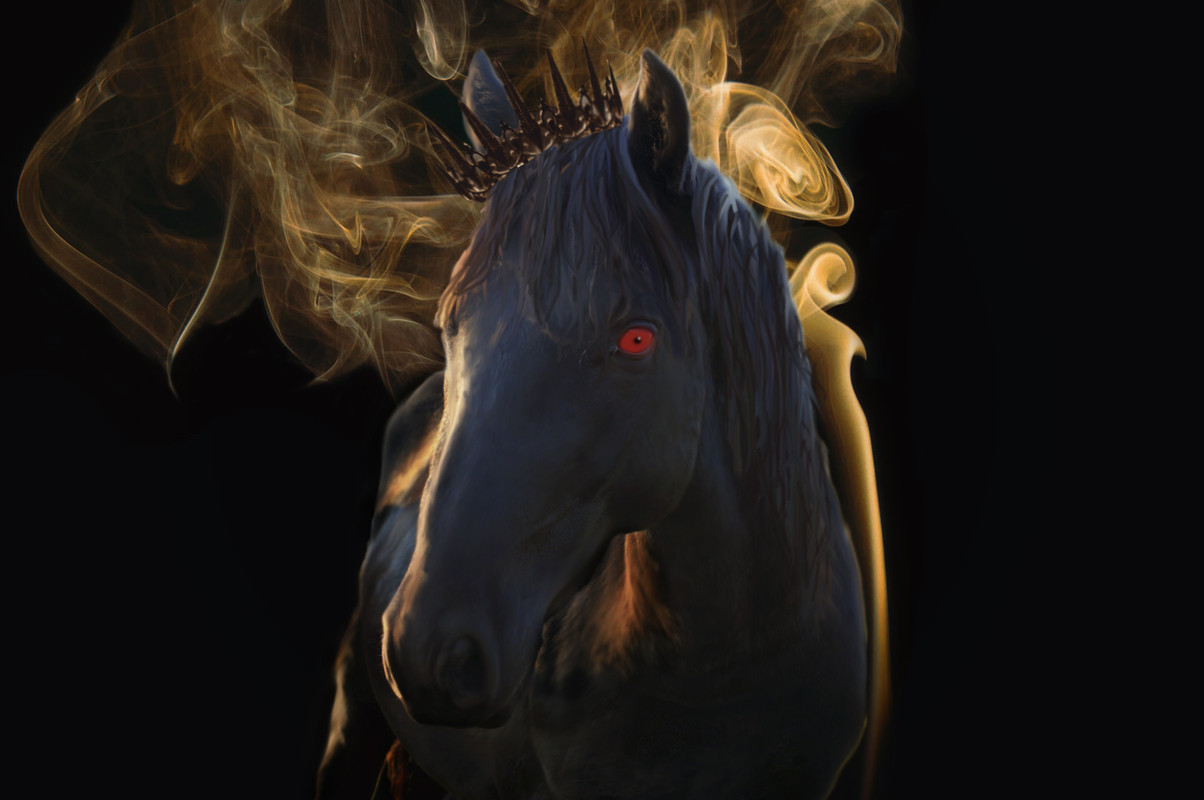 Appearance
Color: Black (Ee/aa) (Ee/aa)
Eyes: Red
Markings:
Mane & Tail: Black
Everything you could want in a guy. Tall, dark, handsome, and rude. Bright red eyes (runs on both sides of the family). No expressed traits.
Personality
"You didn't hear the story I told," he goes on. "A shame. It featured a handsome boy with a heart of stone and a natural aptitude for villainy. Everything you could like" -How the King of Elfhame Learned to Hate Stories

Can come off as cruel and manipulative but at his core he's not really a bad guy, just misunderstood and bad at expressing and revealing his emotions. Doesn't like to let anyone in.
Lineage
| | |
| --- | --- |
| Parents: Offspring x Tantalize | Children: None |
Traits
Companion:
Genetic Traits:
Non-Genetic Traits:
Trait Genetic Code: tegteg [fire wings]
Defects:
History
The spoiled neglected rich kid of BQ Love child of Tantalize and Offspring but despite loving him, they weren't the most affectionate parents and he grew up mostly on his own, learning independence at an early age.
Obscene's Forum Info
Joined:
04-05-2021
Last Visit:
04-13-2021, 05:17 PM
Total Posts:
7 (0.69 posts per day | 0.01 percent of total posts)
(Find All Posts)
Total Threads:
2 (0.2 threads per day | 0.01 percent of total threads)
(Find All Threads)
Time Spent Online:
4 Hours, 54 Minutes, 28 Seconds