QOTY
"She kills him because no matter how far she has come from the bitter, angry young girl she had been, she is still Starsin, and if he wants to make her world burn, she will be certain that he burns with it." --Starsin, written by Colby
Gale
Age: adult
Gender: Stallion
Breed: hybrid
Height: 16hh
Player: kahzie
Appearance
Color: iridescent navy tobiano with cremello brindle (Ee/Aa/CrCr/Dd/nT)
Eyes: electric blue
Markings: 3 stockings and a sock, crooked blaze
Mane & Tail: bright white and upright, stretching from his poll to his tail
Short backed and compact, with an angular, concave face and a cresty neck. Tall and stocky. Resembles a Welsh Cob with minimal feathering.

Gale is mostly dark navy blue with an iridescent sheen. He has a small number of perlino dun stripes on his neck and barrel. His mane is short and upright, running from between his ears to the base of his tail, where the two blend together. His wings are feathered and pure white. He has a small pair of curled white horns growing on his head.

His companion animal is a male Osprey named Erne. Erne is black, having come from Islandres where all the animals are black, and has yellow eyes which Gale sometimes shares by using his Vision Manipulation.
Personality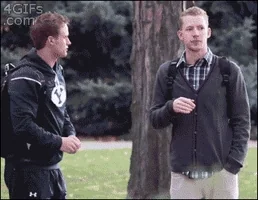 He is well-meaning and kind, but sometimes socially awkward with his enthusiasm. Gale is physically affectionate with those he cares about, and effusive about his affection. He is very curious about the natural world, and enjoys hearing about strange phenomenon.
Lineage
| | |
| --- | --- |
| Parents: Wolfbane x Lepis | Children: none |
Traits
Genetic Traits: Self Healing, Companion Animal (black Osprey named Erne), Wings, Spinal Mane, Faun Horns
Non-Genetic Traits: Vision Manipulation
Trait Genetic Code: tegteg [SELF HEALING][HORNS][COMPANION ANIMAL][SPINAL MANE][WINGS][VISION MANIPULATION*][invisibility][happiness induction][wings][kelpie mimicry][immortality]
Defects:
History
Gale, triplet to Eyas and Tiercel, was raised in the kingdom of Loess by his loving mother and father, along with his many older siblings. When he was almost one year old, he followed other Loessians - including his father - into an attack on Tephra. He fell into a volcano and was presumed dead. Wolfbane was able to save only one wing and part of his spinal cord from burning in the magma.

Gale was buried in the hills of Loess, and over the course of several years, his Self Healing trait was able to restore his entire body. Since his brain was entirely regrown, Gale remembered almost nothing of his life, and wandered to the Meadow. There he met Ruinam, Castile, and Oceane. Not knowing his true name, he chose the name 'Blue'. After hearing that Island Resort was quiet and peaceful, he decided to go there.

Blue lived peacefully at the Island Resort, where he lounged around and did nothing but swim and fly and eat fruit. He began to remember his family and previous life, but none of his memories contained sound or smell - only sight. He thinks this is a result of his Vision Manipulation helping him.

His sister Eyas arrived on the Island and told him of his name and family, spurring him to visit the Mountain, where he gained a companion animal (and osprey named Erne) and white faun horns. He took over leadership of the Island Resort after Ruinam's departure in early 208.

Eyas moved to the island in BQ 210, followed by several others, and Gale successfully quested to rename his home during BQ 211, and appointed himself the first Cheif of Islandres in the spring of BQ 211, at the start of his sixth year living there.

(last updated October 24, 2020)
Gale's Forum Info
Joined:
10-14-2019
Last Visit:

4 hours ago

Total Posts:
104 (0.26 posts per day | 0.13 percent of total posts)
(Find All Posts)
Total Threads:
16 (0.04 threads per day | 0.09 percent of total threads)
(Find All Threads)
Time Spent Online:
22 Hours, 45 Minutes, 56 Seconds
Gale's Threadlog · View Profile
Thread
Forum
Participants
Posts
Last Post

[private]

just deliver me truth; gale

on 11-22-2020

Islandres
breach
2
Last post by Gale

on 11-24-2020

[open]

at the ready [Gale]

on 11-10-2020

Nerine
Jesla
2
Last post by Gale

on 11-15-2020

ROUND TWO: Kensley v. Gale

on 10-20-2020

Plains
Leah, kensley
6
Last post by kensley

on 11-05-2020

ROUND ONE: Gale v. Ashhal

on 10-02-2020

Plains
insane, Leah, Officials, Ashhal
8
Last post by Officials

on 10-20-2020

Memory is a crazy woman \\ Gale, any islanders

on 10-01-2020

Islandres
Crackjaw
6
Last post by Gale

on 11-24-2020

at the ready [Gale]

on 09-29-2020

Icicle Isle
Jesla, Pothos
9
Last post by Gale

on 10-21-2020

i've never fallen from quite this high | savage pony

on 09-29-2020

Forest
basilica
7
Last post by Gale

on 10-22-2020

[open]

i took a sleeping pill and cant think of a title

on 09-28-2020

River
midsommar
8
Last post by Gale

on 11-21-2020

you've been talking with your fists | oceane

on 09-27-2020

Loess
Oceane
11
Last post by Gale

on 11-21-2020

The Alliance: 2020 (sign ups)

on 09-01-2020

Plains
Isilya, Officials, Ashhal, Sabra, Leilan, Neverwhere, Aquaria, ghaul, gospel, elio, kensley, Oceane, breach
14
Last post by Oceane

on 09-28-2020

Follow The Stars [Any]

on 08-25-2020

Islandres
Bran
4
Last post by Gale

on 10-27-2020

[open]

tired of nothing

on 08-01-2020

Islandres
Aedan
9
Last post by Aedan

on 10-17-2020

[PQ]

long live the pioneers

on 07-17-2020

Mountain
Wysteria Fairy
4
Last post by Wysteria Fairy

on 09-28-2020

[open]

living like we're renegades

on 06-26-2020

Islandres
Nashua
14
Last post by Nashua

on 09-17-2020

[open]

In the Lamplight

on 06-26-2020

Field
Gedrinth
5
Last post by Gale

on 07-04-2020

[complete]

long live the pioneers

on 06-17-2020

Mountain
Wysteria Fairy
2
Last post by Wysteria Fairy

on 06-17-2020

Sidewalk scenes and black limousines (Santana and Family)

on 06-06-2020

Loess
Santana, Eyas, elio
9
Last post by Eyas

on 06-29-2020

[PQ]

long live the pioneers

on 05-09-2020

Mountain
Wysteria Fairy
2
Last post by Wysteria Fairy

on 05-09-2020

reminds me that there's time to change | Chemdog

on 05-09-2020

Islandres
N/A
1
Last post by Gale

on 05-09-2020

[open]

long live the pioneers

on 04-28-2020

Tephra
Isilya
7
Last post by Gale

on 05-17-2020

[open]

go forth and have no fear

on 04-28-2020

Islandres
N/A
1
Last post by Gale

on 04-28-2020

acts like summer and walks like rain

on 04-19-2020

River
Chemdog
10
Last post by Chemdog

on 05-08-2020

at night you'll live it all again | divest

on 04-06-2020

Islandres
Divest
3
Last post by Gale

on 04-19-2020

[private]

your string of lights is still bright to me

on 02-24-2020

Islandres
Cormorant
7
Last post by Gale

on 04-19-2020

[private]

you've been talking with your fists, we didn't raise you up like this

on 02-02-2020

Loess
Lepis
2
Last post by Lepis

on 02-02-2020

[private]

between the lines of fear and blame

on 01-24-2020

Islandres
Divest
12
Last post by Divest

on 03-24-2020

[private]

Rain grey towns; Gale

on 01-23-2020

Islandres
Eyas
17
Last post by Eyas

on 04-27-2020

[open]

♫ oh i'm a master pretender [anyone]

on 01-15-2020

Meadow
Gloariana
6
Last post by Gale

on 04-06-2020

Activity check

on 01-11-2020

Islandres
Ruinam, Vanilla Custard, Shelbi
4
Last post by Shelbi

on 01-13-2020

[PQ]

between the lines of fear and blame

on 12-08-2019

Mountain
Wysteria Fairy
4
Last post by Wysteria Fairy

on 03-30-2020

[open]

new lights

on 11-17-2019

Islandres
Isilya, Ruinam, bean
6
Last post by Gale

on 12-28-2019

i see the way you shine; any

on 11-16-2019

Meadow
bean
7
Last post by bean

on 11-16-2019

[open]

the wind's song and the white sail's shaking

on 11-04-2019

Islandres
Oceane, Isobell
5
Last post by Gale

on 11-05-2019

[open]

between the lines of fear and blame; anyone

on 10-26-2019

Islandres
Divest
11
Last post by Gale

on 12-08-2019

[open]

to the lonely sea and sky

on 10-14-2019

Field
Castile, Ruinam, Oceane
10
Last post by Gale

on 10-26-2019