Year:

218

Season:

Summer

SWP: here
QOTY
"She approaches the cave and there is nothing but that anticipation and her ever-present fire inside her. No fear, no flickering echoes of love. It's all been consumed for now. She is a wildfire contained only by the thin layer of her flesh." --Mazikeen, written by Squirt
Noel
Age: 11
Gender: Mare
Breed: Arabian Hybrid
Height: 15
Player: Insane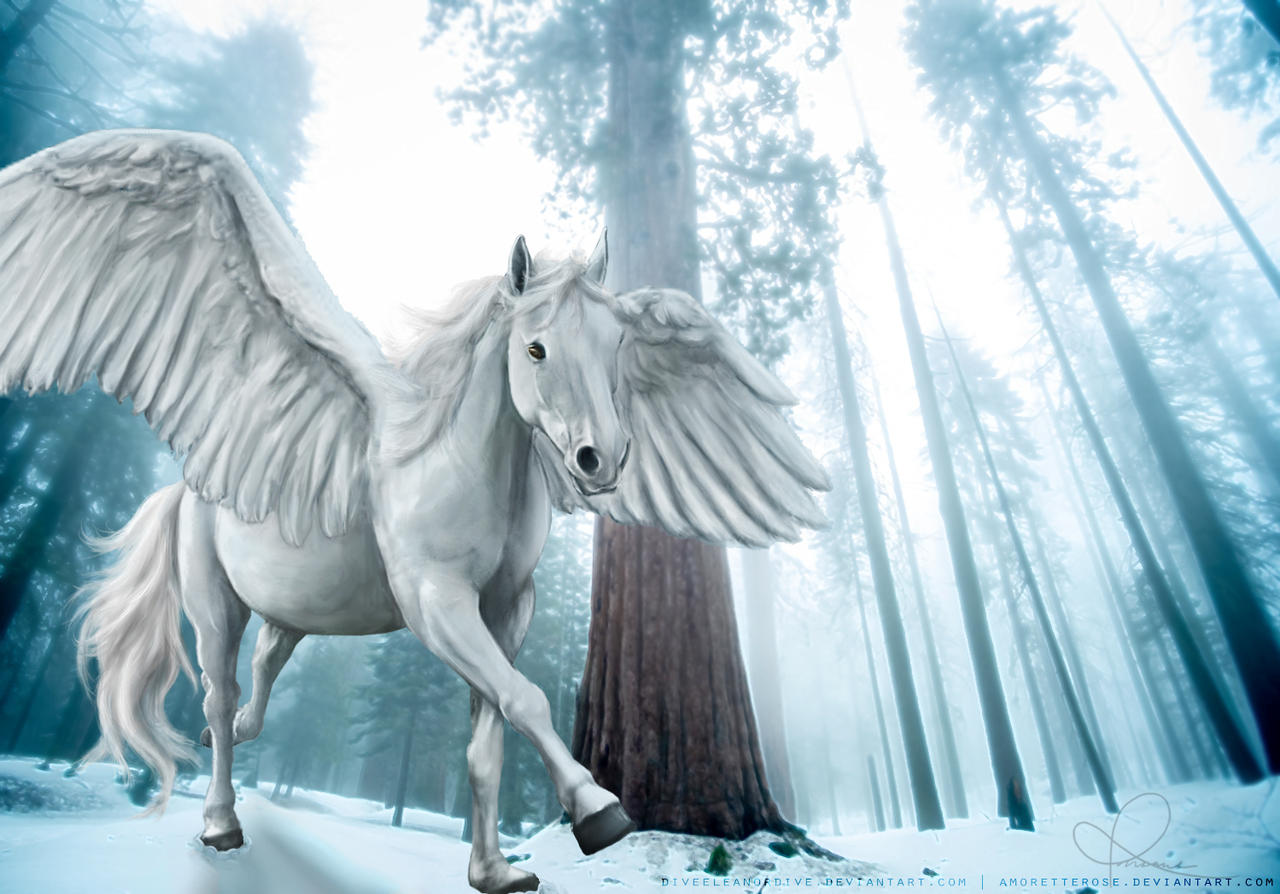 Appearance
Color: White ()
Eyes: Brown
Markings: None
Mane & Tail: White
Just plain white. With wings. And eyes.
Personality
Quiet | Distrustful | Stubborn | Astute | Courteous | Intrepid
Lineage
Parents:
Ashhal x Ryatah

Children:
Elegance [x Nashua]
Luminesce [x Nashua]
Bolder [x Nashua]
Bravely [x Nashua]
Saffron [x Nashua]
Traits
Companion:
Genetic Traits: Wings, Serial Immortality, Bioluminescent footsteps
Non-Genetic Traits:
Trait Genetic Code: tegteg [WINGS][SERIAL IMMORTALITY][BIOLUMINESCENT FOOTSTEPS][infrared vision]
Defects:
History
Noel was born in a cave in Nerine after a rockslide trapped her parents inside, much to her father's horror. He quickly left, never to be heard of again. Her mother drifted a bit afterwards, taking Noel with until she finally settle in Hyaline. At that point, Noel was old enough to fend for herself and left, visiting only occasionally. The first several years of her life were spent wandering, though she would often visit Nerine as she tried to find some clues to where her father might have gone. On one of these trips, she met Nashua, who she found very strange at first. She eventually warmed up to him however, and wouldn't you know they somehow ended up with twin daughters. She settled in Taiga to raise them as she and Nash tried to figure out what they meant to each other.
Noel's Forum Info
Joined:
01-24-2020
Last Visit:
(Hidden)
Total Posts:
40 (0.06 posts per day | 0.05 percent of total posts)
(Find All Posts)
Total Threads:
5 (0.01 threads per day | 0.02 percent of total threads)
(Find All Threads)
Time Spent Online:
(Hidden)
Noel's Threadlog · View Profile
Thread
Forum
Participants
Posts
Last Post

[private]

remember when i broke you down to tears

on 09-08-2021

Nerine
Nashua
6
Last post by Noel

on 10-06-2021

[private]

love how you built this, I'm gonna tear it down; Ryatah

on 09-03-2021

Hyaline
Ryatah
3
Last post by Noel

on 09-14-2021

[private]

until the night turns

on 07-25-2021

Hyaline
Gale, Mazikeen, Nashua, bolder
18
Last post by Nashua

on 09-06-2021

[private]

you know i never forgot

on 07-05-2021

Taiga
Nashua
5
Last post by Nashua

on 07-25-2021

this is going to bring me clarity

on 06-25-2021

Taiga
Leah, Gale, Mazikeen, Amarine, Yanhua, bolder
8
Last post by Gale

on 07-02-2021

[mature]

I'm obsessed with you but you'll never work me out; Nashua

on 05-13-2021

Taiga
Nashua
10
Last post by Nashua

on 06-26-2021

where the sea and sky collide

on 05-10-2021

Nerine
Anuya
12
Last post by Noel

on 08-17-2021

[mature]

it is always you I find at the end of this tunnel; Nashua

on 01-19-2021

Taiga
Nashua
13
Last post by Noel

on 04-21-2021

[private]

only a heartbeat in time; Nash, birthing

on 11-24-2020

Nerine
Nashua
6
Last post by Nashua

on 01-15-2021

[private]

it was not your fault but mine

on 07-18-2020

Nerine
Nashua
10
Last post by Noel

on 10-05-2020

[open]

home in the morning mist; any

on 06-23-2020

Forest
taz, Swing
3
Last post by Noel

on 07-17-2020