QOTY
"But the dream, the echo, slips from him as quickly as he had found it and as consciousness comes to him (a slap and not the gentle waves of oceanic tides), it dissolves entirely. His muscles relax as the cold claims him again, as the numbness sets in, and when his grey eyes open, there's nothing but the faint after burn of a dream often trod and never remembered." --Brigade, written by Laura
Kennice

Age: adult
Gender: Mare
Breed: Arabian hybrid
Height: 15.3hh
Player: Colby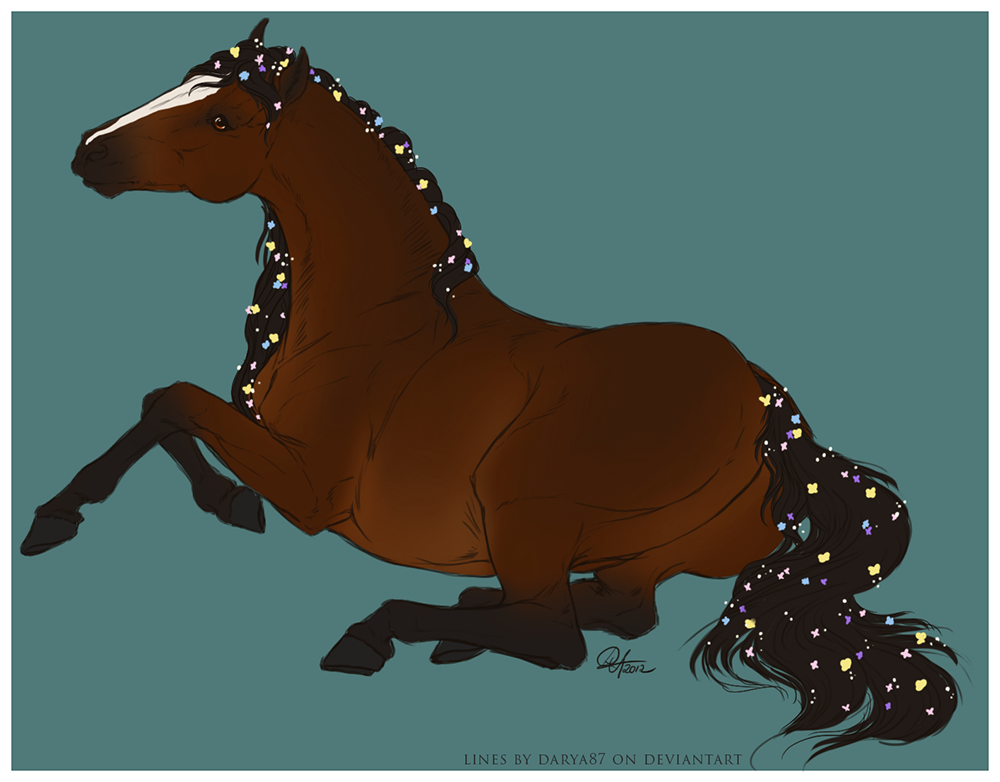 Appearance
Color: Bay (--)
Eyes: Brown
Markings:
Mane & Tail: wildflowers in mane & tail
Lineage
Parents: Jarris x Plumeria

Children:

camille (x cronus)
jaigar (x cronus)
augustin (x cronus)
cutler (x cronus)
fione (x cronus)
alessandra (x cronus)
adsila (x wrayan)
Traits
Companion:
Genetic Traits:
Non-Genetic Traits:
Trait Genetic Code: tegteg [immortality][blight]
Defects:
History

- grew up mostly in the Gates with her twin brother, Kensley.
- met & fell in love with Cronus who was a Grade A asshole to her all the time, but she stayed with him in the Chamber a lot anyway.
- they had a bunch of kids but he was still never actually nice to her.
- they both disappeared and now she's back and some combination of happy/sad.
Kennice's Forum Info
Joined:
01-26-2020
Last Visit:
05-21-2023, 01:52 PM
Total Posts:
6 (0 posts per day | 0.01 percent of total posts)
(Find All Posts)
Total Threads:
1 (0 threads per day | 0 percent of total threads)
(Find All Threads)
Time Spent Online:
4 Hours, 42 Minutes, 34 Seconds