Year:

218

Season:

Summer

SWP: here
QOTY
"She approaches the cave and there is nothing but that anticipation and her ever-present fire inside her. No fear, no flickering echoes of love. It's all been consumed for now. She is a wildfire contained only by the thin layer of her flesh." --Mazikeen, written by Squirt
Torryn

Age: adult
Gender: Stallion
Breed: Mustang hybrid
Height: 16.2hh
Player: Colby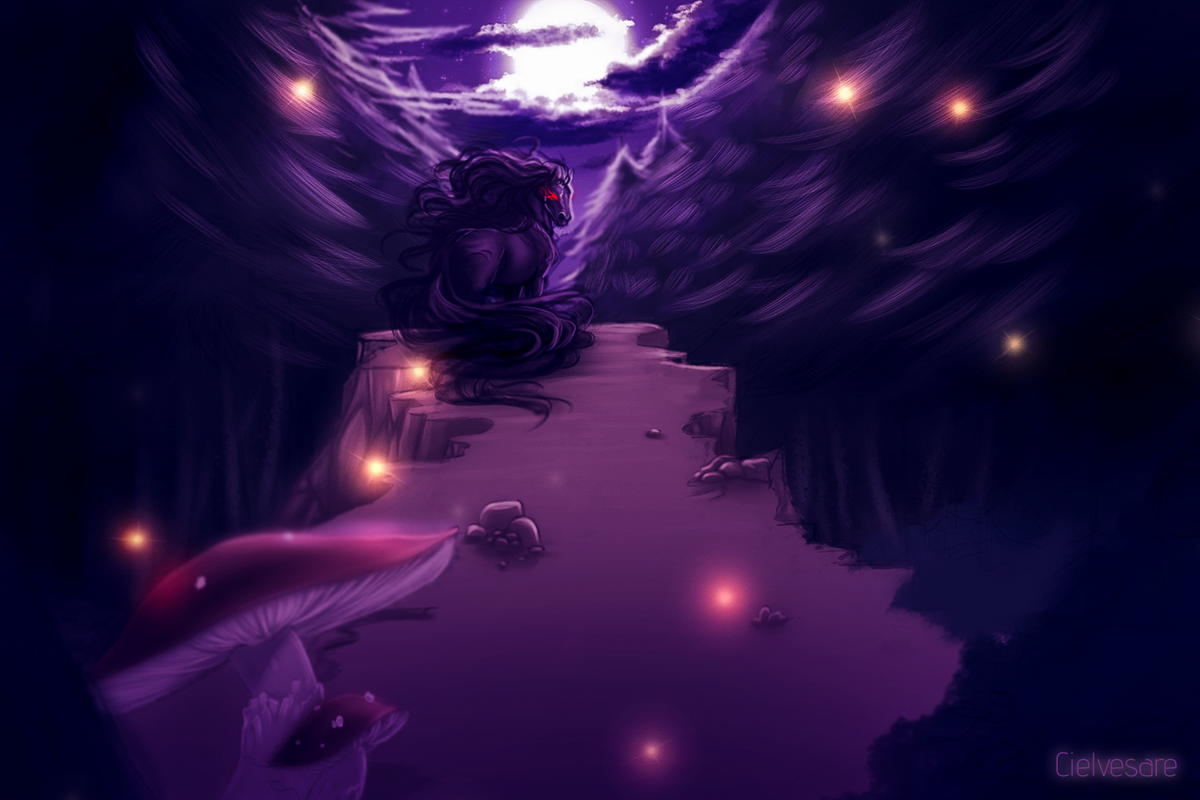 Appearance
Color: born blue roan, now black ()
Eyes: red
Markings:
Mane & Tail:
Bodach: a creature that feeds on rage and sorrow just as the monster himself does. Those who spend time around Torryn will find themselves experiencing bad luck and, with prolonged exposure, a bit of madness. He can now take on a more canine shape at will and his new body is sculpted from the shadows themselves. As a shadow, he can phase through solid objects, employ negative empathy, cloak himself a fear/sorrow aura, and his movements are now silent.
canine form: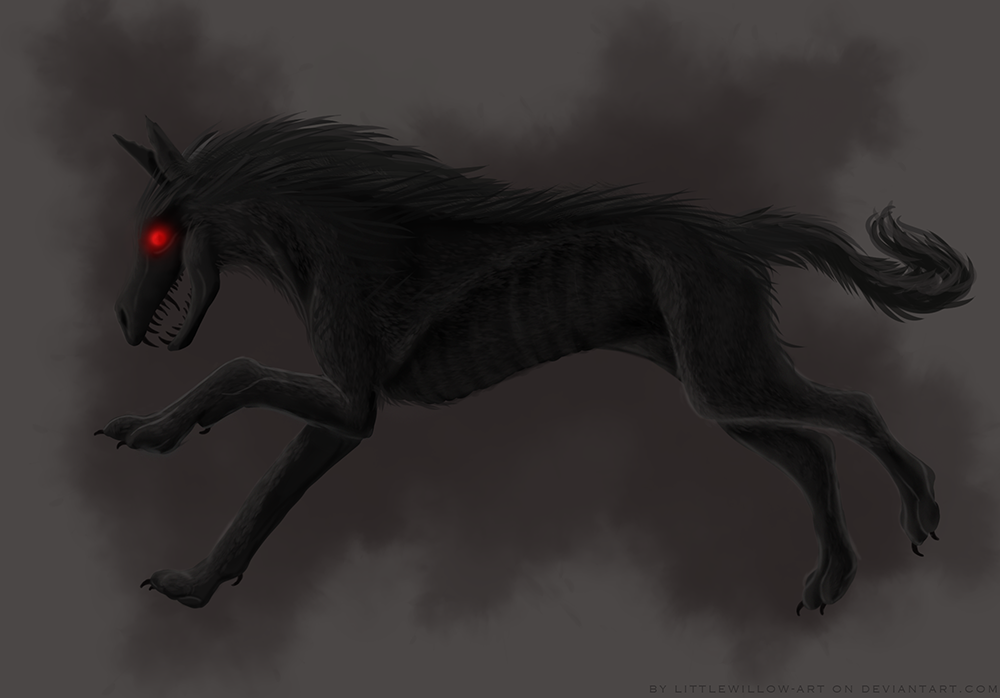 Lineage
Parents: Ether x Briseis

Children: - Cyan (x Breckin)
- Caelum & Racine (x Despoina)
- Illunis (x Beryl)
- Arcturos (x Saint)
- Islene (x Marvel)
Traits
Companion:
Genetic Traits: bodach
Non-Genetic Traits:
Trait Genetic Code: tegteg [BODACH][shadow camouflage]
Defects:
History
- earned the trait of bodach in Jassal's quest, March 2020. Torryn was born blue roan but is now essentially a living shadow, so he's black.
Torryn's Forum Info
Joined:
03-19-2019
Last Visit:
11-25-2021, 12:39 AM
Total Posts:
59 (0.06 posts per day | 0.07 percent of total posts)
(Find All Posts)
Total Threads:
5 (0.01 threads per day | 0.02 percent of total threads)
(Find All Threads)
Time Spent Online:
23 Hours, 6 Minutes, 10 Seconds