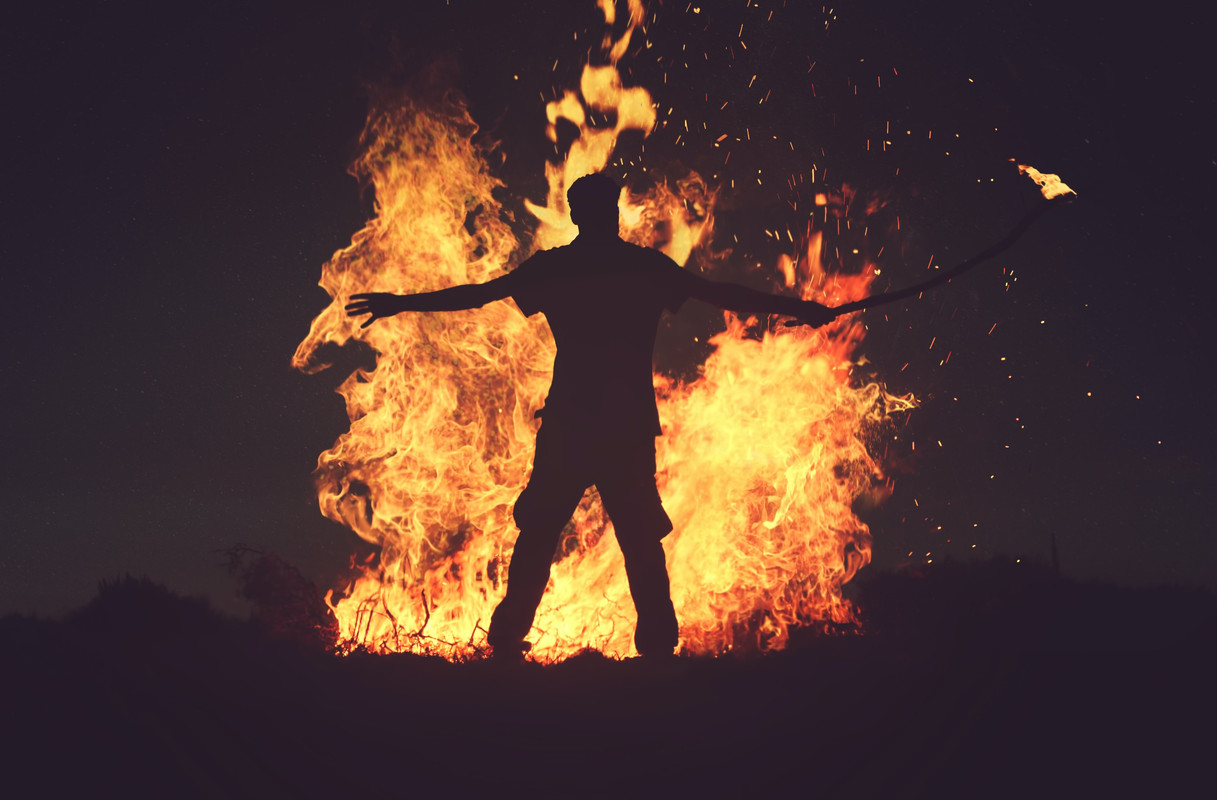 I am Heaven sent, don't you dare forget
He had liked the meadow at night because he had found a girl of stars there once. He had found the playground at night to be frustrating but interesting because it had led him to the strange boy who had claimed he was a fairy (not knowing that he lived amongst one of the Fae himself). It's the Forest he likes best of all though, he thinks. It always feels especially forbidden this late at night when he wanders through it. Dangerous and full of mystery in the deep black nooks and cold crannies, so many things he can erupt in flames, so many shadows his souls can hide in. This Forest is when he feels most himself because it holds that feeling of
wrongness
. That feeling of
terrible
. Just like him.
He thinks he is doing well at trying to be all those
good
kind of terrible's that Aela had insisted he could be. Yet he can't shake that darkness within him, that fear at his core that he was something
bad
just as his mother (and those brats in the den) had suspected. Maybe it has something to do with the way the Prince's red eyes would narrow on him (unaware that the spots that adorn his coat fester bad memories in the Fae's mind). Or the fact that there were still some that flinched from his shades and flames. He tries to remember the lesson the striped mare had given to him, the one he repeats like a mantra. That they were scared because they don't understand.
He was already growing tired of so many not being able to understand.
The jaguar colt glows brightly where the moonlight filters through the trees and he becomes a faulty lantern as he moves through the eerie silence, blinking in and out of of his golden glow like a lightning bug. A new soul follows him tonight, one that seems sad. She is a pale gray mare, transparent as all the souls are. She had said something about a child, her son, but had yet to give him a name. He had tried to explain that she was dead and he had no idea who her son was, as kindly as he could, and she had not spoken since. She drifts beside him, passing through the trees in her non-corporeal form, and he finds he doesn't mind her melancholy company (despite the silvery blood she is covered in) and so he does not banish her. He was still working on that, on calling them and dismissing them when
he
wanted to and not on the whims of ghosts that took advantage of magic he was still learning to control.
She disappears in a flash though when there is a sound behind him and he whirls, a guilty expression on his pale face and uncertainty flashing through his feral eyes.
"Whose there?"
fyr
firion