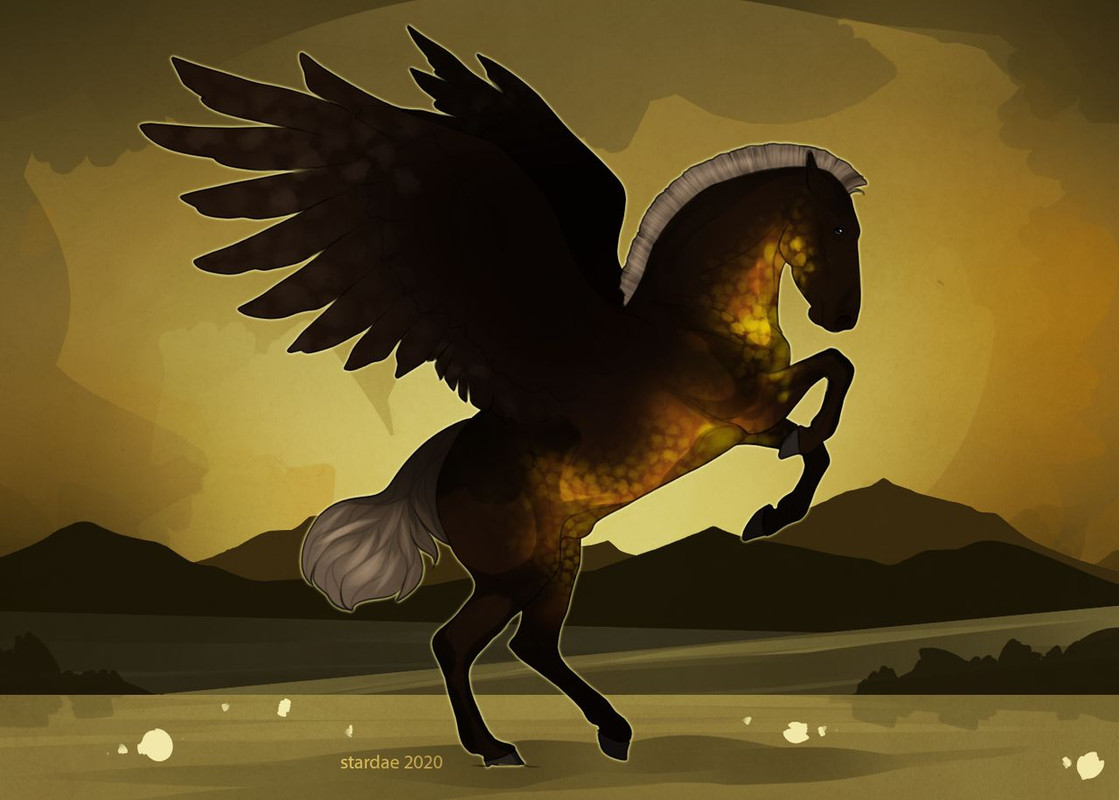 The autumn air smells like smoke and leaves and it sings of a summer that was too short after an eternity of darkness and the false winter it wrought, but he is a child of Nerine and the Northerners don't fear the cold.

Wherewolf had passed the dark season lurking through the frigid heather, dodging Popinjay and the lightning she harnessed, until the sun rose again, when the Rook's bonfire had been extinguished and she, bored of chasing quarry that can become invisible, had gone. He had spent the long night alone with frost in his whiskers and only the anger in his belly (and Poppy's damn lightning singeing his tail,) to keep him warm. It had been enough, and the darkness had not been unproductive. Wherewolf had finally mastered his wings, flying in a deadly black sky where it made no difference if he shut those sea-green eyes or strained to pierce the murk. He was a strong flier now, not graceful but powerful, furious, thrill-seeking, and despite his ability to heal there are scars on his coat where he raced against demons in the dark. The deepest cuts heal slowly, and those opened again and again by ravaging teeth, but the Lambs had sacrificed themselves to chase those teeth away and he has no qualms with exploiting the spoils of their labor.

He does not feel gratitude. Wherewolf knows he deserves the sun that gleams across his back and wings, glinting off the bright dapples shining out from his tobacco skin. Physically, he favors the heritage of his mother, short-backed with strong legs and a powerful neck, and thick skin that boasts a heavy coat in winter, but it is less easy to be sure from which parent he acquired his arrogance.

The pegasus descends from the sky, landing in the field rather heavily among the wild oats which release a sweet scent as they are crushed underfoot and scatter their seeds to the rollicking breeze. The wind turns his tail to streamers, and ruffles the short, stiff bristles of his mane. A deep reddish-brown feather falls loose and flies away toward the field's short waterfall and Wherewolf follows it brusquely, dipping his black-masked head to water.

The sound of footsteps makes dark ears flatten, and perhaps he should not be here if he does not wish for company, but the weapon of his personality is a powerful one. Blue-green eyes flash and he swings his broad head up again to catch the comer up in a glare that says without words they are not welcome.

Except for the wind around them, there is sullen, expectant, silence.

Image by Stardae