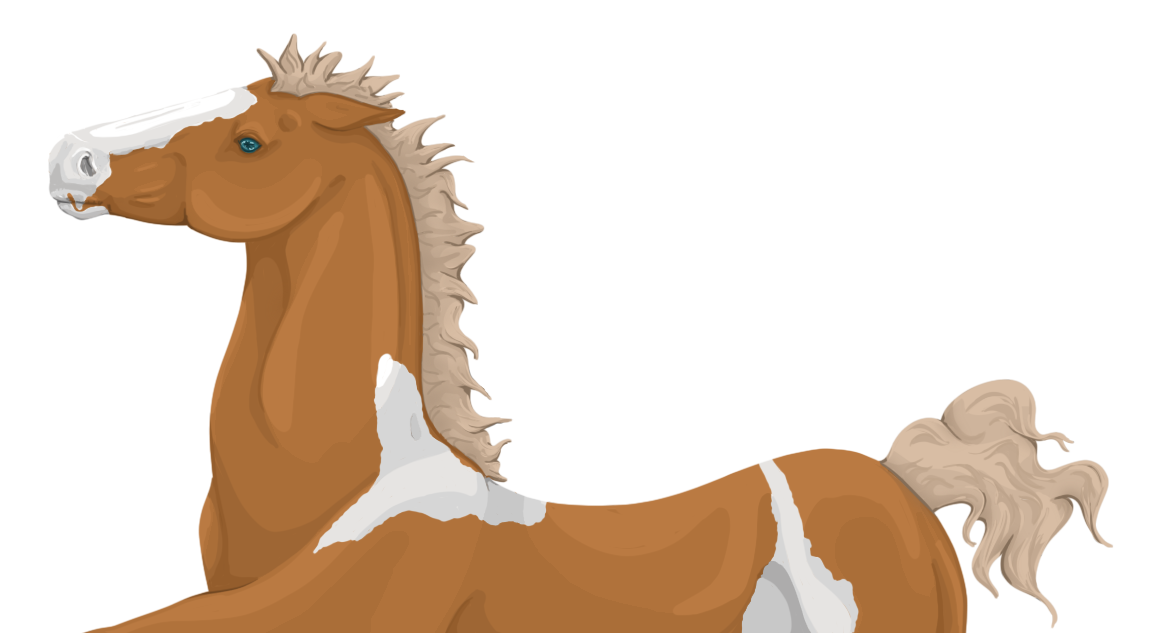 The darkness had fallen so swiftly over the land that it had been impossible to prepare for. Were it not for the disturbingly alien beasts that had stolen from the land beneath their very feet, the red and white colt might have been enraptured by such a strange and intriguing thing. But the monsters had come, and now they face far greater concerns than the sun imprisoned behind the moon.

Reave had been quick to discover just how he could adjust his sight to suit the darkness. And just as quick to find he could share this ability, gifting both his mothers better sight in this endless dark. He is too young and self-centered yet to realize that perhaps it is not just them he could share this with, but undoubtedly he would soon discover it. After all, when death seemed to hover just around ever tree trunk, there is very little of childish whimsy that could remain for long.

Indeed, even in the short time since the permanent night had descended, Reave has found himself forced to adapt. Forced to consider consequence for the first time in his young life.

And also for the first time in his young life, he has not yet been tempted to venture far beyond the confines of his home. In this brand new world, there is a vast difference between the darkness one knows and the darkness one doesn't. Even so, it does not take him long to begin venturing alone, still too certain of his invulnerability (a certainty granted almost exclusively to the young) to pay overly much heed to the warnings all around him.

But when he rounds a trunk and finds himself face to face with a red spotted colt roughly his own age, he nearly leaps out of his skin. Almost instinctively, he lashes out with his fear and alarm, but as sight and emotion bombard him, he abruptly recognizes the colt as yet another relation he hadn't yet had the opportunity to meet.

Withdrawing abruptly, he offers a faintly sheepish grin by way of apology.
reave
Reynard