choke them on the ashes of the dreams they burned
He feels like he is spiraling. Like he is caught in some sort of never-ending free-fall, and he cannot decide if he ever wants to hit the bottom or not. Because he is afraid that the impact will take him straight through the earth, until he is back in that twisted network of pulsating tunnels, a lifetime below the ground.

Sometimes he wonders if going back would reverse it all. If he could put himself back into the belly of the beast and be spit back into the world as the plain boy he had once been. Or maybe never be spit out at all, and just left to rot inside its gut, and he didn't have to feel himself morph into something — someone — that he never wanted to be.

He vacillates between the forest and the river, preferring the shelter that they provided. In the open, especially in the daylight, it was too obvious how strange he was. The shadows were too stark in the sunlight, though they lessened the harshness of his red eyes. Regardless, he hated the attention either one garnered. At least in the dark he disappeared, and very few were tempted to approach two disembodied glowing red eyes.

It is a half-light that he stands in now, though, with evening not quite settled. He drifts at the edge of the forest where it meets a bend in the river, a heavy fog hovering above the damp grass and winding its way through the autumn-touched trees. 

A sound makes him turn his head, an eerie shifting of shadows, his mane billowing like smoke. His glowing eyes take her in, they drink in the curves and shape of her, and he wonders if she is sad, or angry, and he wonders when he will stop wondering that about everyone he meets. "Evening," he says before he can stop himself, his voice a quiet rasp beneath the lulling current of the river. There is a part of him that hopes she will leave, that she will take one look at the shadows and sheer emptiness of him, and that she will run. He debates making her; can feel the fear aura itching inside of him, but he reins it in. He will let her decide on her own whether she stays or leaves.
torryn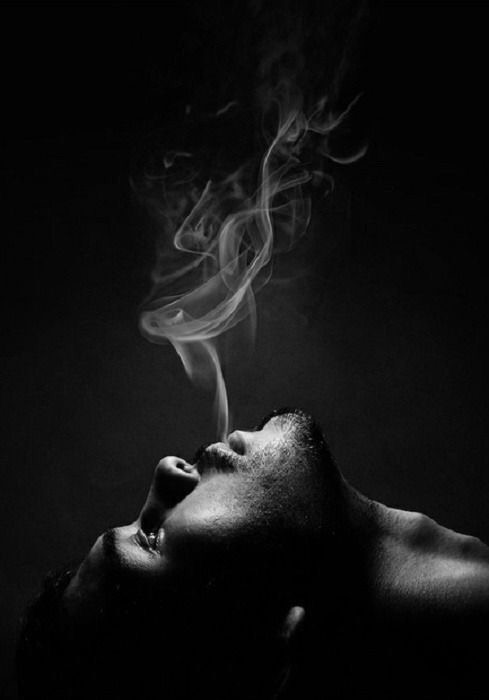 Breckin