I've got you deep in the heart of me
-So deep in my heart that you're really a part of me-
The darkness set her nerves on edge.
It was finally time. She'd seen something - a vision of some horse she hadn't expected - and the suddenness of their arrival in her eyesight and the obviousness of where they were headed gave her more than enough information. She had accepted Santana's help against her own better judgement, and somehow it seemed like that one simple action was setting a much larger chain of reactions into effect. Like a tsunami she couldn't avoid or even try to hold back.

Naturally, Eyas couldn't sleep.
She wandered on restless legs through Gale's home, (her home now) and let the silent cadence of night creatures and the comforting feeling of a heavy, moisture-thick night lull her into a thoughtless sort of walk. When morning rose they should leave - herself and 'Tana, maybe even Gale too - and head straight for the source of their problems, but for tonight she needed quiet and peace. Time to strategize and watch: to plan and ensure that things wouldn't, couldn't go wrong. Too much depended on them, and she'd lost plenty of sleep already for such a young life. What was one more night?

Slowing to a stop, the buckskin pegasus blinked and gathered in her surroundings, surprised to find that she was neither at the edge of the Island nor at the heart of it, but somewhere indescribably inbetween. She blinked again; nothing here seemed … familiar? Where was the grove of grapples she and Gale enjoyed feasting on? Or the faint stench of the bog that should be a few clicks ahead, to the northeast?

A body knows, but her mind was still a bit slow to catch up.
"What in the --?" She looked left, then right. When she turned to look behind her the trail had disappeared, and Islandre's (as she'd come to call it anyways, regardless of her brother's failed mountain visit) stifling jungle had closed off any chance of retreat. There was only a brief opening ahead of her, and she didn't trust it enough to step onto its low-cut, welcoming grass.

Eyas stayed put and narrowed her black-gem eyes, waiting with her heart in her stomach.
EYAS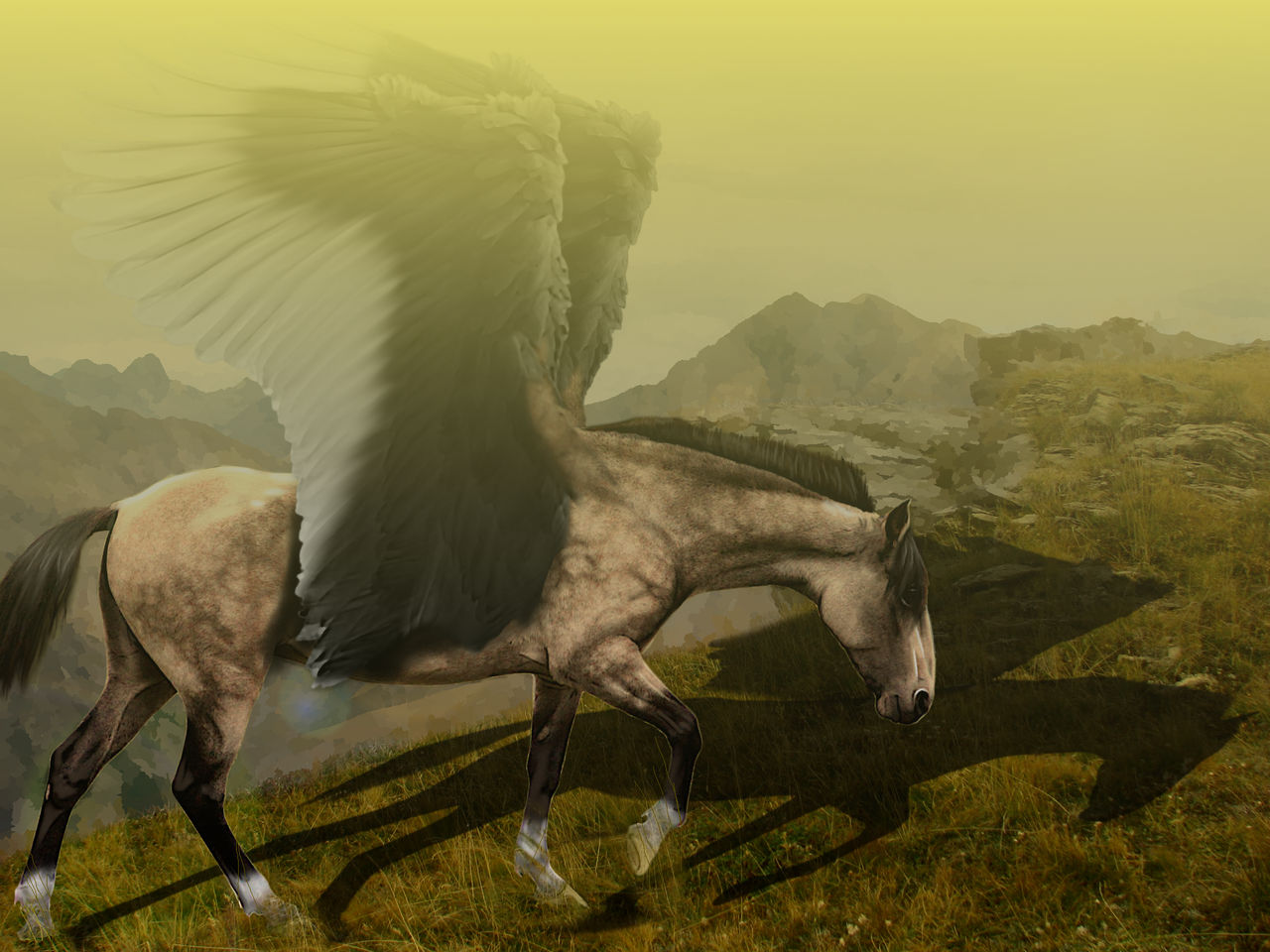 Carnage
the almighty
► 
Powerplay Me
: Injury (mild) : Powers (any)