do you think God stays in his heaven because he, too, lives in fear of what he has created?
Sometimes, if he lies still and lets his mind clear, he can remember the sound of her voice. Her words were sweet like summer berries and she smelled the way he imagines the angels might. Even thinking of her now, his heart thumps against his ribs nervously when no other force thus far has made him so weak. He hunts her in the dark of night, when the blues were at their deepest in his poor sight. The stars and nebula across his horns and cheeks shine beautifully in the ink black but he doesn't seem to notice or care as he carelessly crosses Loessian borders.
 
She is his other half and the world is all crooked without her by his side, he thinks. He wants to preen her feather wings and trace his teeth over the fragile curve of her throat without ever pricking an inch of skin. Ghaul pauses briefly to search the scents of the enemy kingdom before he hurries forward, too eager and too reckless to worry if someone might spot them together. Last time, he'd been found and warned to stay away from this place. Last time, he had been too young to tame his fire.
 
A strange sort of clicking croons from his throat as her scent grows stronger. Finally, he spots her there on a hill. He knows the outline of her body heat even with just one moment with her. Ghaul hurries forward, talons kicking up cold winter dirt as he rushes to her side to curl his head beneath her chin. The pleasant clicking and crooning continues as he remains careful not to push the spines along his neck against her. For her, he is careful and tender in a way that he has never been before. For her, he is brand new and clean.
 
"Twin flame," he mutters softly against her chest. He turns his head, ever mindful of those curled horns sprouting from his face, and traces his nose from the base of her throat up to her face. Her skin is soft and warm in a way that others are not. Ghaul eases his wings from his back so that one might curl around her in a loose embrace. He would like to squeeze her tight to him but she is a delicate thing that he must treasure and savor, he thinks.
 
"I do not burn without you," the young hellborn mumbles against the curve of her jaw. How lucky he is, he thinks, to have found his mirrored image so young and so early. It draws a content smile across his strange face as he thinks of it. "This time I will not be chased away."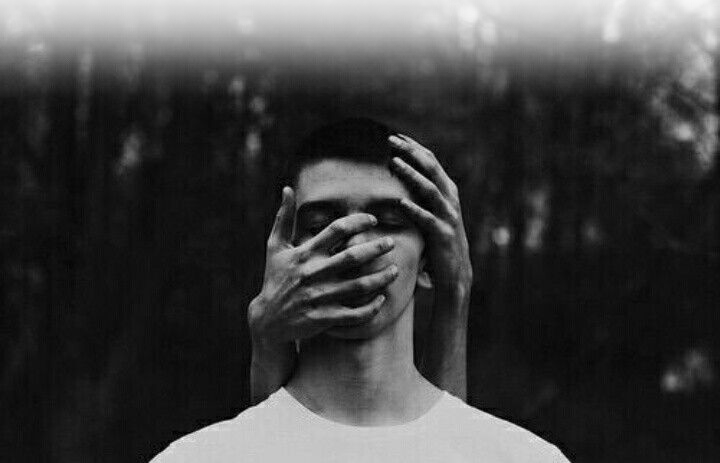 ghaul
clarissa
i wouldn't say he's forward. just... affectionate.