Sophist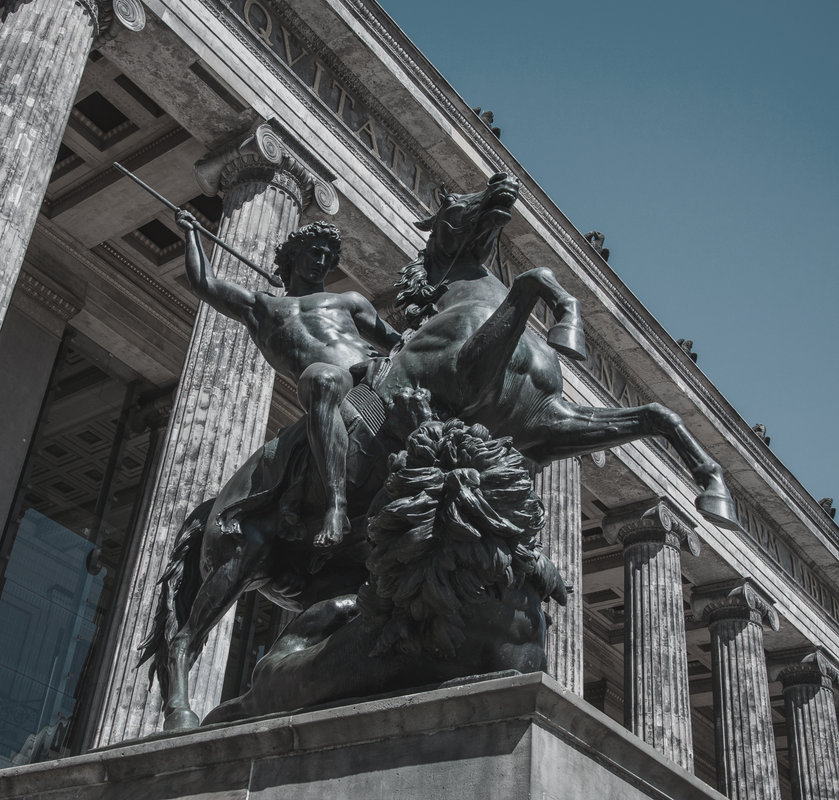 Life, especially in Beqanna, is often either tremendously chaotic or pleasantly bucolic.

For Sophist, his story begins somewhere in the middle of these circumstances.

Ismet, having birthed her son at night and gazed upon his blighted form, had abandoned him after a few brief hours together. She had helped him stand, nursed him from her own rotting body, and once the colt had fallen asleep near sunrise after an hour or two of romping around the forest clearing, she quietly abandoned him. The bumbling little colt with his tattered skin and silvery bones, one small eye socket exposed in the light of the moon and hair shedding in patches, only reminded the mare of herself.

She hadn't been aware of his handsome daylight form with his rich plum coat and gleaming white locks; she had only left him as he dozed beneath the curtain of a willow true, only pausing once to glance back at him to reassure herself that this was the right choice. He was going to have a hard enough life as it were - he didn't need an equally appalling mother to remind him of whatever hardships he is yet to endure. Ismet never had been confident enough to learn hope to cope with her curse and she (mistakenly) presumes that Sophist will inherit the same apathy and timidity.

Upon waking alone, Sophist is confused by Ismet's absence. Her scent is muddled by the morning dew and potent spring flower perfumes; his still-sharpening senses are too feeble to pick his mother's trail out of the heady medley. He spends a few moments scanning the small open area with a muffled sort of confusion balled up in his chest, but he does not instantly try to find her. She had been fairly quiet and gruff with him earlier and even at such an early age, he could understand that she was a more solitary creature.

It would take some time yet for the realization that he had been orphaned to set in.

For now, he kicks his forelegs out in preparation to stand but stops short when he catches sight of the vibrant fur that has overtaken his previously bony legs. The sight of his mother had essentially cemented the notion in his mind that all horses were nothing but bone and exposed muscle, raggedy flesh and vacant, murky eyes. That's certainly how his own body had appeared under the glow of moonlight, but now…? Now a healthy coat of intense violet has overtaken him.

After taking several moments to consider this odd transformation, he eventually stands and shakes himself free of any floral debris he had picked up during his slumber. The colt noses his way through the curtain of willow fronds and blinks in the sunlight, ears swiveling now to catch the various sounds of the forest around him. Birds sing gleefully, wind combs gently through the fresh green leaves overhead, and faintly, somewhere nearby, he can just pick out the sound of running water.

He makes his way plaintively toward the latter, tripping slightly once or twice over the underbrush, and clears the treeline at the shore of a narrow stretch of the larger river that runs through the area. However, he lingers there for now, just at the edge of the forest, studying the river and appraising his surroundings. Although the clear, flowing water is terribly inviting to his dry mouth, something urges him not to fully leave the comfort of the trees at his back just yet. 
 
walking with the devil's convoy, black smoke upon my tracks
...such word vomit @_@ nevermind my rambling pls