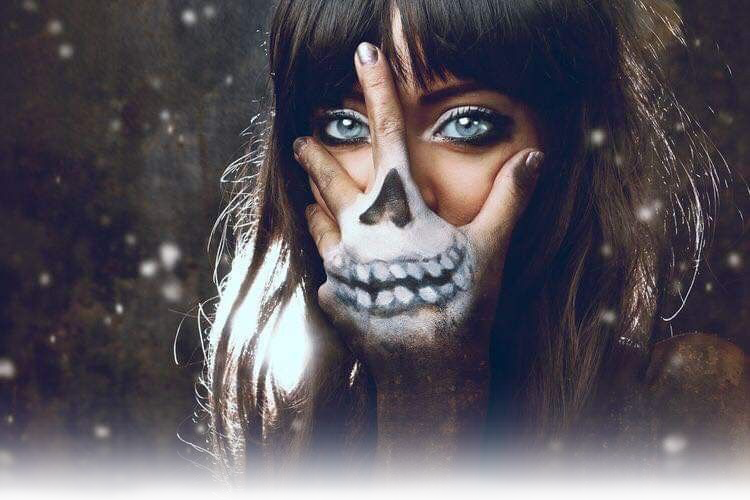 cold in the violence after the war
hope is a fire to keep us warm
She can feel the creeping hands of death drawing close. She had kept the truth from Lilli, though some part of her had always known she would not endure pregnancy well. It had manifested in her aversion to it before, but some cruel twist of fate had seen fit to plant a child in her anyway. She hadn't imagined it would result in death, but she knows better now.

The jagged and broken ends of her horns sway in her vision as she stumbles through the trees of Taiga, breath labored as though she had just run for miles rather than walk the short distance from Nerine's borders. The bone that never quite stopped growing wraps her ribs in what had once felt like a protective embrace. Now she knows it is the unforgiving clutches of a prison. Once they had been able to flex as ribs should, but she had grown old enough and they large enough to press against the bone of her spine, allowing no give.

The child grew ever larger inside her, pressing against a body that had no give. So it could grow only one way, and soon even that had not been enough.

The contractions had started though. She knows it is too soon, but somehow an understanding had been reached. She is too thin, her stomach long ago compressed by the child until she could barely eat enough to sustain it, much less herself. Her heart and lungs had grown weak beneath the strain. Too weak.

So she seeks Lilli. Though she has no knowledge of the other half of this child's parentage, she knows beyond doubt Lilli would care for it when she could not. For all that she had never sought motherhood, she does care for it. An ancient instinct that drives her to find the best for it, even if it would cost her everything.

"Lilli," she whispers, her voice muffled by the forest. She had to be close, but the child wouldn't wait. Stumbling into a secluded glen, she crumples to the moss. It takes everything she has not to slip into a slumber she knows would end in death. Every ounce of her willpower is thrown into pushing, until a small, damp bundle slips onto the moss. She struggles against her own weakness, instinct screaming at her to ensure the little bundle breaths.

She brushes weakly at his small nose and face, until his eyes blink open. For a moment, she could swear it is her mother's gaze staring at her, but the wet red fur and pale flaxen strands slicked along his crest are most certainly not.

On a failing, trembling exhale, she mutters "Reave." Her next inhale is impossibly shallow, even as her eyes slip closed in exhaustion. "You reave." There is pride wrapped through her rattling breath and sluggish heartbeat as she rests her bone-masked head next to his small, perfect, squirming form.
---
Brazen
---
lilliana