Year:

218

Season:

Summer

SWP: here
QOTY
"She approaches the cave and there is nothing but that anticipation and her ever-present fire inside her. No fear, no flickering echoes of love. It's all been consumed for now. She is a wildfire contained only by the thin layer of her flesh." --Mazikeen, written by Squirt
Fyr
Age: Young
Gender: Colt
Breed: Hybrid
Height: 15.3hh
Player: Jeje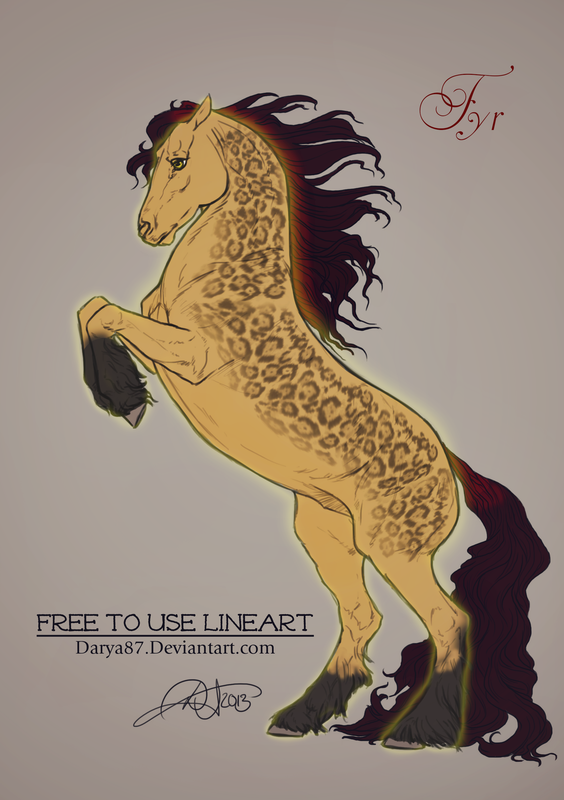 Appearance
Color: Amber champagne with reverse black jaguar dapples (Ee/aa/nCh)
Eyes: Yellow
Markings: Black fetlocks
Mane & Tail: Reddish brown ombre
Glows gold in the moonlight.
Personality
Misunderstood. Quiet. Observant. A little creepy. Desires to be good despite thinking he was born bad and wrong
Lineage
| | |
| --- | --- |
| Parents: Firion x Ari (adopted by Aela) | Children: |
Traits
Companion:
Genetic Traits: Glows in moonlight, soul summoning
Non-Genetic Traits: Fire Manipulation
Trait Genetic Code: tegteg [FIRE MANIPULATION][GLOWS IN MOONLIGHT][SOUL SUMMONING][golden shield][ice armor generation]
Defects:
History
Fyr was immediately abandoned in the Adoption Den the moment he was born after he came into the world summoning ghosts and set everything around him on fire. Sad and lonely because everyone he meets thinks he is on an evil path due to his powers that he hasn't quite learned how to control.
Adopted by Aela (& Ob in a secondhand way) in the Summer of 216.
Fyr's Forum Info
Joined:
06-21-2021
Last Visit:
10-08-2021, 02:48 PM
Total Posts:
41 (0.25 posts per day | 0.05 percent of total posts)
(Find All Posts)
Total Threads:
6 (0.04 threads per day | 0.03 percent of total threads)
(Find All Threads)
Time Spent Online:
10 Hours, 4 Minutes, 31 Seconds