QOTY
"She kills him because no matter how far she has come from the bitter, angry young girl she had been, she is still Starsin, and if he wants to make her world burn, she will be certain that he burns with it." --Starsin, written by Colby
evarae

Age: 6
Gender: Mare
Breed: Nokota
Height: 14.2hh
Player: Taz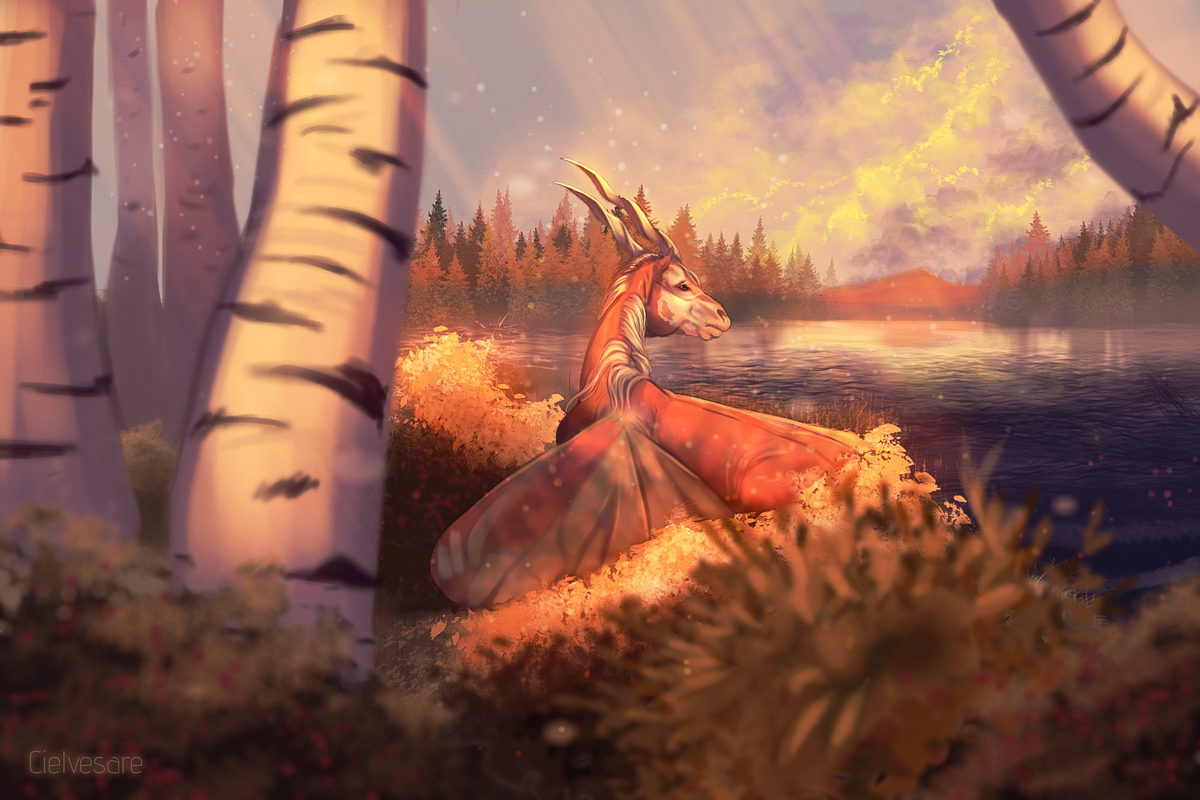 Appearance
Color: Chestnut Sabino Splash (Aa/Sb/SPLSPL)
Eyes: Blue
Markings: Badger Face, 4 Stockings, Sabino White on Belly
Mane & Tail: White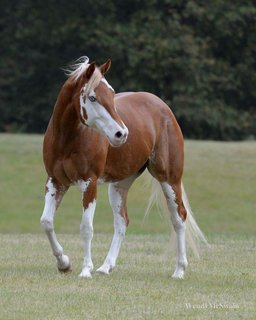 Evarae has white hooves.

Evarae's wings resemble that of the chiricahua white butterfly.
*The black on the wings are chestnut colored to match her coat.



Evarae's horns resemble the kudu's below and are white.

Personality
While holding the capability of coming off as a sad and angsty soul, Evarae deep down is one of the kindest equines you will meet. With a big heart and the ability to see the positive in most everything, Evarae tries to live her life without regrets. A lover of all things shiny and pretty, Evarae is drawn to the parts of the world that sparkle and shimmer. Posing a threat to Evarae's family and friends could result in a severe change of personality. The once sweet and kind mare has a hot temper that boils below the surface. This defensive measure is dormant, though when necessary it does activate. When it does a very angry, sarcastic and almost violent version of Evarae comes out to play.
Lineage
| | |
| --- | --- |
| Parents: Unknown x Unknown | Children: Betrayal [M], (x Toivo) |
Traits
Genetic Traits: Kudu Horns, Butterfly Wings, Flowers
Non-Genetic Traits: None
Trait Genetic Code: tegteg [KUDU HORNS][BUTTERFLY WINGS][FLOWERS]
Defects: None
History
*Evarae arrived in Beqanna. [Spring, YR 210]
*Evarae was blessed by the dust and received the gift of flowers growing in her mane and tail [Spring, YR 210]
*Evarae had a child, Betrayal (M, x Toivo), in Silver Cove [Winter, YR 210]
evarae's Forum Info
Joined:
05-07-2020
Last Visit:
(Hidden)
Total Posts:
6 (0.03 posts per day | 0.01 percent of total posts)
(Find All Posts)
Total Threads:
2 (0.01 threads per day | 0.01 percent of total threads)
(Find All Threads)
Time Spent Online:
(Hidden)
evarae's Threadlog · View Profile
Thread
Forum
Participants
Posts
Last Post
it's too good to be true; gospel

on 07-06-2020

Silver Cove
gospel
4
Last post by gospel

on 07-21-2020

[open]

a taste of immorality

on 07-03-2020

Silver Cove
Straia
3
Last post by Straia

on 07-10-2020

[open]

i saw a city in the clouds

on 07-03-2020

Silver Cove
N/A
1
Last post by evarae

on 07-03-2020

[open]

I can't afford fire, but I keep myself warm; any

on 06-30-2020

Field
Leilan, Kaite
4
Last post by Leilan

on 07-15-2020

[complete]

turn and face the strange; any

on 06-02-2020

Mountain
Krav Fairy, Locheed, Izora Lethia, Skeleton Ghoul, Warden, Tarte, Shipka, echis, firion, Nikoline, Anonya, Elain, Ainu, Leilan, Nalani, Pollen, Mesec, Aela, Kestrell, clementia, Indius, cirilla, Lepis, iridian, capulet, Drear, Finian, Leah
29
Last post by Leah

on 06-18-2020