QOTY
"So she smiles prettily and steals away when she can. Feels the brutal pounding of others around her with a savagery that she has never comprehended—their emotions so vast, their hearts so wicked. It warps her more than she was already warped. It presses a thumbprint of cruelty into her darkness, shaping her into a thing of shadow, a thing of longing, a thing carved from the darkness between every breath." --Baptiste, written by Laura
Xi

Age: 12
Gender: Mare
Breed: Arabian x Appaloosa
Height: 15.3
Player: Tangi
Appearance
Color: Peach Splash (ee/Aa/Dd/nSpl)
Eyes: Purple
Markings: ─
Mane & Tail: Peach/White Mane & White Tail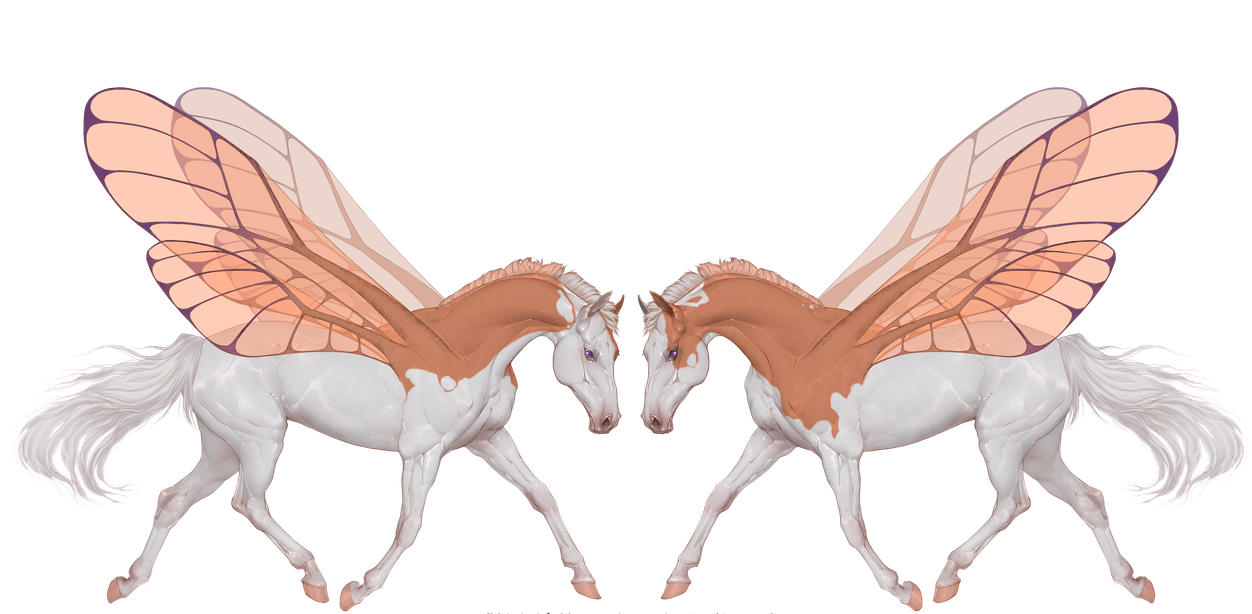 Personality
— personality —
the Architect
INTJ
Independent & Decisive
Creativity, logic, and confidence form individuals who stand on their own and take responsibility for their actions. Authority figures don't impress Architects, and neither do social conventions. And no matter how popular something is, if they have a better idea, Architects stand against anyone they must to promote their plan. Either an idea is rational, or it's wrong – and they're happy to apply that standard to themselves.
Judgmental
Architects have complete confidence in their thought processes because rational arguments are almost by definition correct – at least in theory. In practice, emotional considerations and history are hugely influential. A weak point for the Architect personality type is that they brand these factors and those who embrace them as illogical. They often dismiss them as those who think in an inferior way. This can make it all but impossible for others to be heard.
Open-Minded
Architects are open to new ideas as long as they're argued well. People with this personality type are even (maybe especially) open to ideas that go against their own if the thinking is sound. They often apply their openness and independence when thinking about matters like alternative lifestyles. Mix this with their dislike for rules and traditions, and it's easy to see how Architects might lean toward more tolerant social views.
Overly Analytical
A repeated theme when discussing the strengths of Architects is their analytical skills. But this strength can fail them when logic isn't the most important factor. Relationships, in all their complexities, often resist neat explanations. Architects may be highly critical and sometimes reach a high level of picky thoroughness when dealing with others. At that point, many people – with the exception of extremely loyal and understanding friends – are likely to flee, sometimes not to be seen again.
neamrel
Lineage
| | |
| --- | --- |
| Parents: Stavros x Xanthippe | Children: |
Traits
Companion:
Genetic Traits: Wings
Spontaneous Shattering
Non-Genetic Traits: ─
Trait Genetic Code: tegteg [WINGS][SPONTANEOUS SHATTERING]
Defects:
History
— history—
» Years 208 to 213
Autumn
of Year 208 brought Xi to Beqanna.
She spent much of her time in solitude, keeping distance from the other residents of Beqanna as often as possible.
» Year 214
Xi resurfaced after years of hiding.
» Year 215
---
neamrel
Xi's Forum Info
Joined:
04-24-2020
Last Visit:
10-12-2021, 03:17 PM
Total Posts:
6 (0.01 posts per day | 0.01 percent of total posts)
(Find All Posts)
Total Threads:
4 (0.01 threads per day | 0.02 percent of total threads)
(Find All Threads)
Time Spent Online:
1 Day, 2 Hours, 58 Minutes
Xi's Signature
Xi possesses Spontaneous Shattering.
Noises louder than a whisper result in nearby objects exploding.