QOTY
""Content to admire you from afar." Well that's just bullshit. She wasn't *content* to be admired from afar. She would rather not see him at all then be tortured by a buffered distance." --Mazikeen, written by Squirt
Age: 11
Gender: Stallion
Breed: Hybrid
Height: 15
Player: insane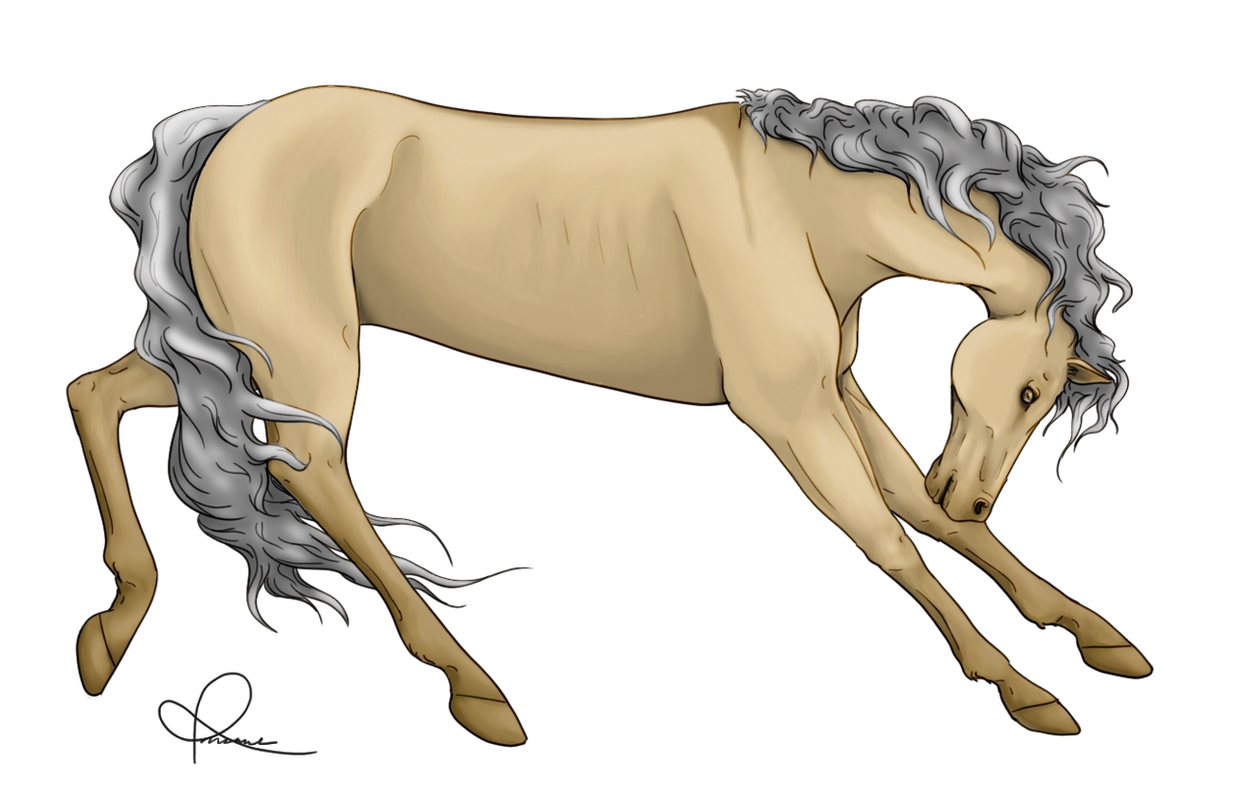 Appearance
Color: Amber champagne dun (Ee/Aa/nCh/Dd)
Eyes: Pale amber
Markings:
Mane & Tail: Silver
Personality
Inquisitive | Bold | Friendly | Absent-minded | Kindhearted | Adventurous | Reckless
Lineage
| | |
| --- | --- |
| Parents: Elektrum x Giohde | Children: |
Traits
Companion:
Genetic Traits: Cosmic Entity
Non-Genetic Traits: Sacrifice Embodiment
Trait Genetic Code: tegteg [COSMIC ENTITY][SACRIFICE EMBODIMENT*][immortality][cosmic travel][temporal healing]
Defects:
History
In his early life, Ten was shuffled back and forth through time by his mother as she tried to locate where she had left his older siblings. Eventually he too ended up being left behind on accident. There was a plague rampaging and Ten, being kind by nature, heard Beqanna's call for help and answered it. He traveled to the heart of Beqanna and when given a single does of the cure for the plague, chose to give it to Beqanna's heart just before succumbing to the illness and dying. As a reward for his sacrifice, Ten was given Sacrifice Embodiment by Beqanna. His death also woke a latent ability and when he was resurrected, he became a Cosmic Entity.
Since then, Ten has spent most of is time traveling, though he has brought several others along in his travels over time. First he met Islas, who fascinated him. He was convinced she was actually a star and even attempted to return her to space. He continued to explore for a time after that and met many fantastical creatures. Some where less friendly however, and one even chased him through space. As he passed through Beqanna, he accidently brought Lilian along with, though he quickly returned her. Afterwards Ten did not return to Beqanna for quite some time, but when the rift opened after Carnage attempted to reach the dimension beyond the afterlife, Ten felt it and returned to investigate. There he found Shipka, and in attempt to jump through the rift, they ended up in a mirror Beqanna.
Ten's Forum Info
Joined:
04-09-2019
Last Visit:
(Hidden)
Total Posts:
18 (0.02 posts per day | 0.02 percent of total posts)
(Find All Posts)
Total Threads:
2 (0 threads per day | 0.01 percent of total threads)
(Find All Threads)
Time Spent Online:
(Hidden)