QOTY
"(souls are not meant to live more than once — death was not meant to be temporary, and she is so sure that every time her heart starts to beat again that irreversible damage is further inflicted)" -- Anonya, written by Colby
Ophanim
Lord of House Nazarick
Age: 9
Gender: Stallion
Breed: Hybrid
Height:
Player: Jassal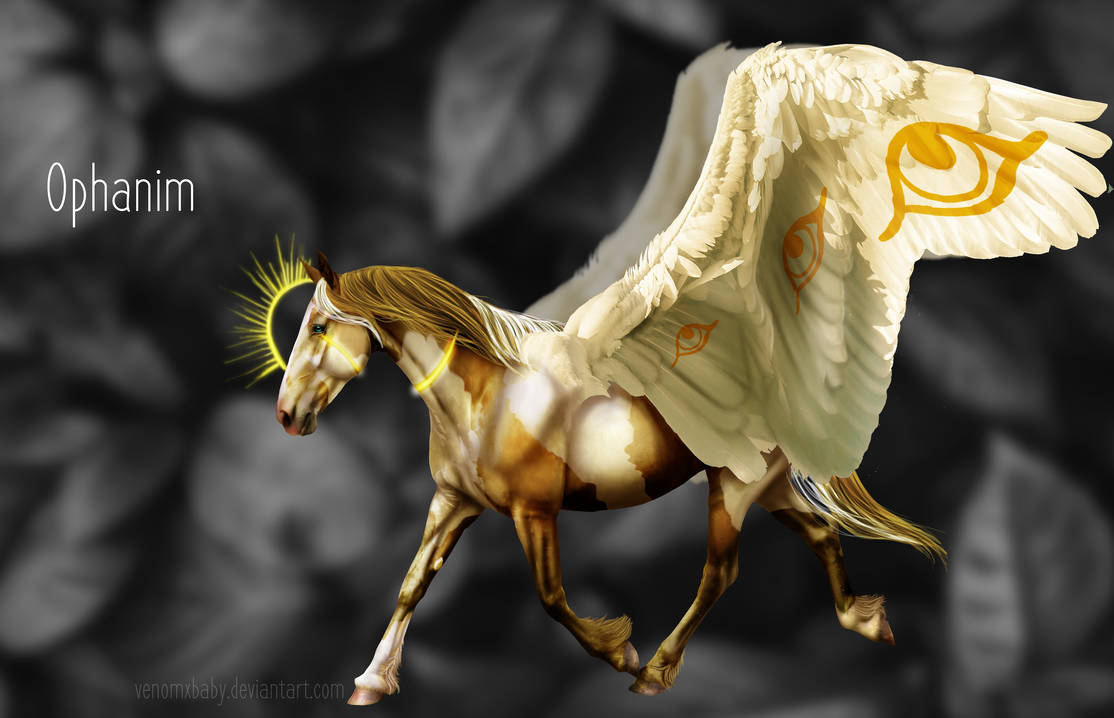 Appearance
Color: Golden Tobiano (Ee/Aa/Rr/nT)
Eyes: Blue
Markings:
Mane & Tail: Gold and white
"We dream in gold and stardust."

Glowing gold tattoos of eyes all over the underside of his wings, a ring around the base of his neck, and two lines running down his cheeks like tear trails. He also has a halo behind his head.
Personality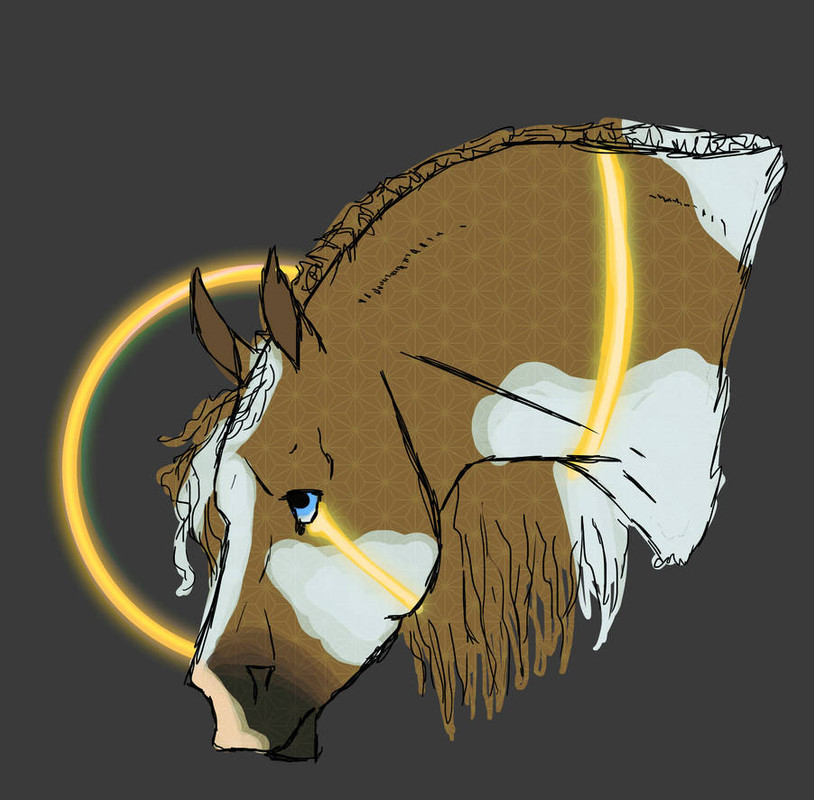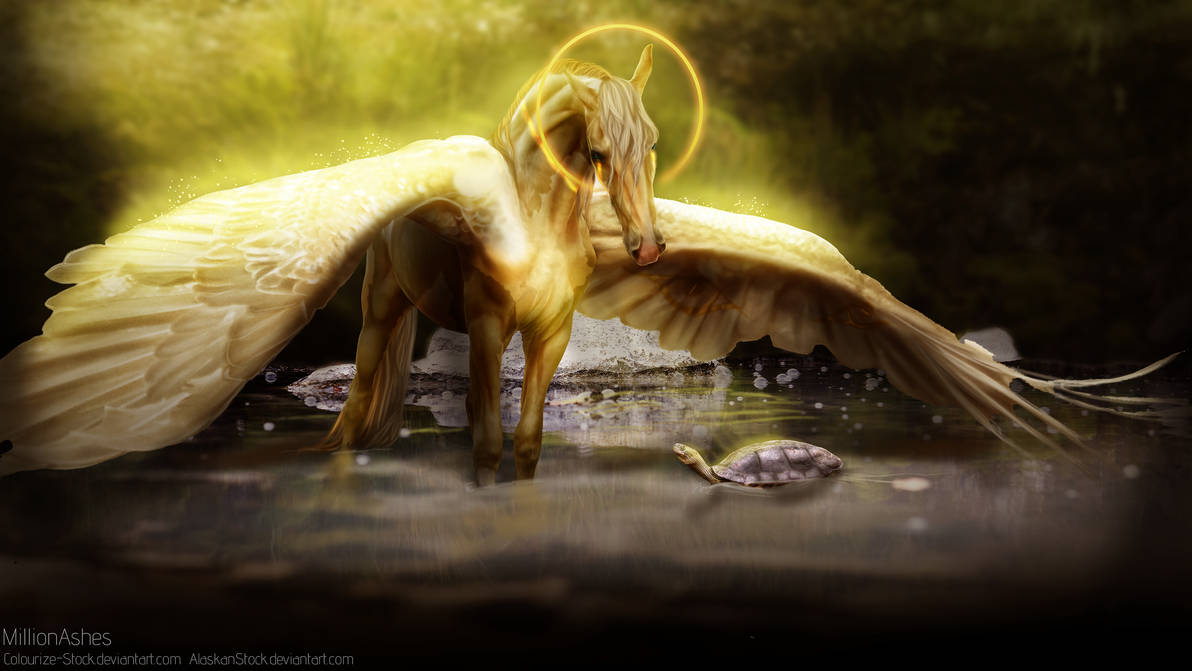 Lineage
Parents: Leilan x Jenova

Children: Ozias (x Arkus, m)
Azlan (x Johari, f)
Beelzebub (x Glassheart, m)
Alita (x Ava, f)
Meraxes (x Anabel, m)
Traits
Genetic Traits: Glowing tattoos, wings, immortality, halo, dragon mimicry, color changing
Non-Genetic Traits:
Trait Genetic Code: tegteg [WINGS][GLOWING TATTOOS][IMMORTALITY][HALO][DRAGON MIMICRY][COLOR CHANGING][covered in frost][horn]
Defects:
Ophanim's Forum Info
Joined:
09-28-2018
Last Visit:
07-01-2020, 05:16 PM
Total Posts:
83 (0.13 posts per day | 0.11 percent of total posts)
(Find All Posts)
Total Threads:
18 (0.03 threads per day | 0.1 percent of total threads)
(Find All Threads)
Time Spent Online:
3 Days, 7 Hours, 36 Minutes
Ophanim's Threadlog · View Profile
Thread
Forum
Participants
Posts
Last Post

[private]

oh, i surrender.

on 05-26-2020

Sylva
Starsin
6
Last post by Starsin

on 07-05-2020

[private]

kiss me until I can't speak, Ophanim

on 03-18-2020

Sylva
Starsin
6
Last post by Ophanim

on 05-02-2020

[TAKEOVER]

kingdom meeting

on 03-03-2020

Loess
Castile, Lepis, Starsin, Alcinder
8
Last post by Lepis

on 03-07-2020

[private]

now our livingroom set is ruined!

on 02-05-2020

Loess
Starsin, ghaul
6
Last post by Starsin

on 02-26-2020

oh, i fall apart, starsin

on 11-20-2019

Sylva
Starsin
4
Last post by Starsin

on 11-29-2019

i think your love would be too much, any

on 11-13-2019

Loess
Leilan
8
Last post by Leilan

on 11-20-2019

something wicked this way comes - Ophanim & Ciara

on 10-15-2019

Sylva
Anaxarete
3
Last post by Anaxarete

on 10-25-2019

[mature]

on the right side of rock bottom, Ophanim

on 08-28-2019

Sylva
Starsin
9
Last post by Starsin

on 10-21-2019

my empire of dirt, adna

on 08-22-2019

Taiga
adna
6
Last post by adna

on 08-22-2019

[private]

but i'm scared i'll get scared, starsin.

on 08-19-2019

Mountain
Carnage, Starsin
5
Last post by Carnage

on 08-27-2019

[private]

I'm staring at the mess I made, Ophanim

on 07-23-2019

Loess
Starsin
3
Last post by Starsin

on 07-25-2019

[private]

momma had a baby and the head popped off - Soothe & Ophie

on 07-08-2019

Loess
soothe, Kensa
5
Last post by Ophanim

on 08-05-2019

dior falls on the floor; starsin & ana

on 07-01-2019

Loess
Starsin
4
Last post by Starsin

on 07-04-2019

[private]

kiss me until I can't speak, Ophanim

on 06-21-2019

Sylva
Starsin
7
Last post by Starsin

on 06-24-2019

how strange, to be anything at all; any

on 06-19-2019

River
adna
7
Last post by Ophanim

on 07-18-2019

when it all falls down, sinner.

on 06-14-2019

Sylva
Sinner
4
Last post by Sinner

on 06-19-2019

let me crawl inside your veins, Ophanim and Cress

on 05-24-2019

Loess
Cress, Starsin
4
Last post by Starsin

on 05-31-2019

But you don't fucking know me homie you don't want war.

on 05-14-2019

Tephra
Gale, Brennen, Aziz, vulgaris, Heartfire, leliana, Sinner, Castile, Nightlock, Wolfbane, sochi, Titus, Mary, Vadar, Dawn, Maleficar, Kensa, Starsin, litotes, Ruinam, Firen, Casimira, Caelestra, Jakub, Cyprin
42
Last post by Brennen

on 05-19-2019

it's a moment when i show up, mary & sinner

on 05-14-2019

Sylva
Sinner
2
Last post by Sinner

on 05-15-2019

i think your love would be too much, starsin.

on 05-05-2019

Loess
Starsin
5
Last post by Ophanim

on 05-10-2019

until i can't breathe; lord maoz

on 05-02-2019

River
Lord Maoz
3
Last post by Ophanim

on 05-06-2019

kiss me until I can't speak, Ophanim

on 04-26-2019

Loess
Starsin
7
Last post by Starsin

on 05-04-2019

[private]

a violent daydream; Jassal

on 04-25-2019

Meadow
Kensa
3
Last post by Kensa

on 05-11-2019

[mature]

we're setting fire to our insides for fun; ophie

on 03-31-2019

Meadow
adna
7
Last post by adna

on 05-04-2019

i think your love would be too much, starsin.

on 03-26-2019

Loess
Starsin, meraxes
11
Last post by meraxes

on 04-24-2019

used to have a lot, but i got more now, adna

on 01-18-2019

Meadow
adna, The Plague
7
Last post by adna

on 01-28-2019

[open]

a new king will rise from the ashes; everyone

on 01-15-2019

Island Resort
Castile, sochi, Kali, Wallace, Kerberos, luster, Lior, Cress, Kharon, Tiphon, Shahrizai, Roma, Gilt, Reilly
25
Last post by Wallace

on 01-23-2019

you can blame it on me.

on 01-15-2019

River
Ember
3
Last post by Ophanim

on 01-17-2019

[mature]

i dont want to miss you right now, starsin

on 01-14-2019

Island Resort
Starsin
6
Last post by Starsin

on 01-27-2019

lighting matches just to swallow up the flame like me, Ophanim

on 11-09-2018

Meadow
Starsin, The Plague
10
Last post by Starsin

on 01-06-2019

Here's to the lives that you're gonna change - Chryseis, family

on 10-09-2018

Nerine
Scorch, Leilan, Breckin, Chryseis, Blue, Thorgal
12
Last post by Blue

on 10-31-2018

i told you that i need affection, starsin.

on 10-01-2018

Playground
Starsin
7
Last post by Ophanim

on 10-26-2018