QOTY
"He only knows home in his dreams and even those dreams do not mimic large, centuries-old redwoods. Lio doesn't remember the last time he laid his head down and truly felt comfortable." --Elio, written by Phaetra
Warship
this captain goes down with his ship
Age: 17
Gender: Stallion
Breed: Hybrid
Height: 15-ish hands
Player: Broken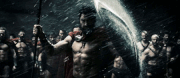 Appearance
Color: Black ()
Eyes: Amber
Markings: None
Mane & Tail:
His head shows his Arabian heritage, while his body is more reminiscent of his Mustang and Welsh blood. His body is rather coarse, and his coat his covered in many, many scars.
Personality
Very stoic, somewhat callous. Extremely loyal his kingdom. He is a man of few words, though not unintelligent. He is loyal to a fault,
Lineage
| | |
| --- | --- |
| Parents: Atrox x Kill Me Well | Children: Smother (x Smolder)[Python Shifting] Erebor (x Straia)[Heat Manipulation] Bismark (x Straia)[Eternal Youth] Korbin (x Straia)[Skeleton Physiology] Vaughn (x Kimber) Fastland (x Weir)[twin to Rowling] Rowling (x Weir)[Christmas Entity Mimicry][twin to Fastlane] Starka (x Algape) Emblem (x Witness) Kenadie (x Kill Me Well) |
Traits
Genetic Traits: Wolf Mimicry (Heightened senses, sharp teeth, canine sounds)
Non-Genetic Traits:
Trait Genetic Code: tegteg [WOLF MIMICRY][panther shifting]
Defects:
History
Born of two high ranking officials of The Chamber, Warship has known nothing else his entire life. Though he followed in his fathers hooves and joined the war caste at a young age, his mother made certain he knew the diplomatic ins and outs as well. Through many battles and a few wars, he always remained loyal to the Chamber. To test that loyalty, the magician Eight brought him back from the brink of death, but the favor came at a cost. Eight used his powers to bind Warship to the kingdom and himself, allowing him immortality so long as the kingdom lived. Even if he strayed too far from the borders for too long, he would start to rot, only to be made well by returning to his kingdom. Eight also made sure the entire world knew what he had done, branding Warship with a glowing blue infinity symbol across his chest, a symbol of his loyalty to the magician and The Chamber. Well aware of the fine line he walked, Warship did everything within his power to see his kingdom succeed, including taking on the old magician Prague in battle. It did not end well for him, and he was only just barely saved by Weir of the Dale, who harbored some strange affections for him. Weir would ultimately steal some of Warship, which brought forth the twins Fastlane and Rowling, an event that Warship still has trouble finding real. He also enjoyed a love/hate relationship with Kimber, though she came along after his tumultuous relationship with Smolder, a former Queen of the Valley. He also provided Queen Straia of the Chamber with three heirs, though their coupling had been purely for political reasons. But when Beqanna destroyed herself (a punishment for their recklessness), he had somehow died, though he wasn't quite sure death was the real word. He is neither here nor there, but exists in some in between world where relics like him are destined to go.
Warship's Forum Info
Joined:
04-06-2015
Last Visit:
12-22-2020, 11:29 PM
Total Posts:
81 (0.04 posts per day | 0.1 percent of total posts)
(Find All Posts)
Total Threads:
20 (0.01 threads per day | 0.11 percent of total threads)
(Find All Threads)
Time Spent Online:
2 Days, 21 Hours, 38 Minutes
Warship's Threadlog · View Profile
Thread
Forum
Participants
Posts
Last Post
let the bridge be burned behind me: torrid, any

on 12-22-2020

Meadow
torrid
2
Last post by torrid

on 12-30-2020

[open]

and from the ashes we rise

on 11-19-2020

Pangea
Straia, Beyza, atrox, Iris, yadigar, Yanhua, draco, Aela, Skandar, breach
16
Last post by Aela

on 11-24-2020

[open]

change what we can - warship

on 11-17-2020

Pangea
Straia
2
Last post by Warship

on 11-19-2020

[private]

when hell is full, the dead will walk the earth - straia

on 10-16-2020

Afterlife
Straia
5
Last post by Warship

on 10-30-2020

Warship v. Vidar

on 07-09-2016

Plains
Leah, SamShine, Vidar
6
Last post by SamShine

on 07-19-2016

Tannor & Allies VS. Deserts

on 07-07-2016

Plains
Offspring, Kortnee, insane, Tinsel, taz, Eight, Leah, Sarah, Yael, Lagertha, Cassi, Kreios, Amandalynn, Vanquish, Kratos, Weir, Killdare, Elle Belle, Kimber, Lexa, Phaedrus, Topsail, Nymphetamine, Vidar, tannor
42
Last post by Kortnee

on 07-13-2016

We'll be a perfect family.

on 02-18-2016

Beach
Rodrik, Cress, Smother, Smolder, Oxytocin, Kindling
7
Last post by Warship

on 02-19-2016

Trees are poems the earth writes upon the sky.

on 09-24-2015

Field
Pruor, Tiberios, Weir
5
Last post by Pruor

on 09-24-2015

pick apart the pieces you left [Warship]

on 09-09-2015

Meadow
Tantalize
6
Last post by Warship

on 10-12-2015

Your future's in an oblong box (Evils/Neutrals)

on 07-23-2015

Field
Oubliette, Eld, Weir
4
Last post by Weir

on 07-26-2015

SUI DOMINA ET LIBERA | ANY

on 07-21-2015

Field
Kimber
4
Last post by Warship

on 07-21-2015

starting anew -- any

on 07-18-2015

Field
eloquentfox, Eld
3
Last post by Warship

on 07-20-2015

And you know I'm loaded...

on 05-26-2015

Field
Khaos, Killgore
9
Last post by Khaos

on 06-17-2015

Bloody Creature Poster Girl

on 04-09-2015

Field
Tarnished, Librette, Alptraum
6
Last post by Librette

on 04-17-2015