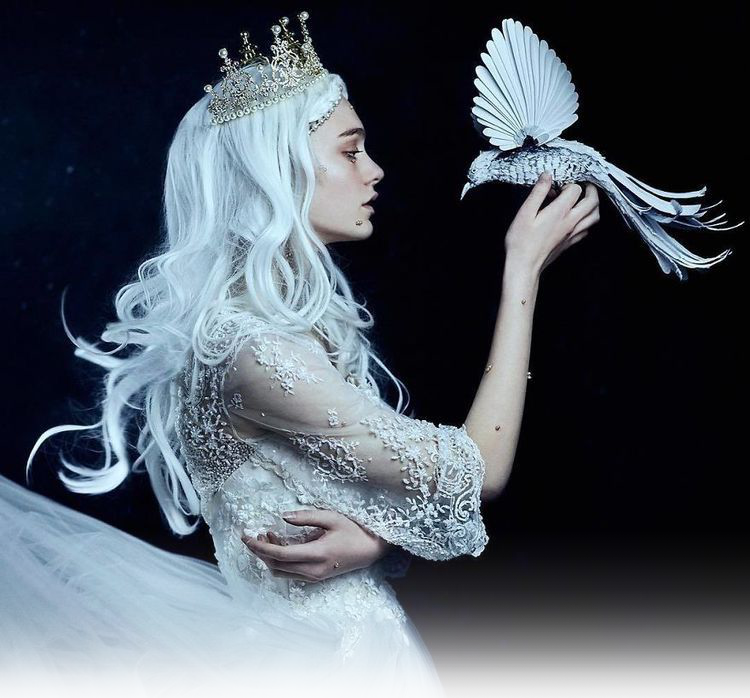 CASIMIRA
dragon-shifting daughter of ashhal and ryatah
She has not had nightmares in months, and she doesn't know why they suddenly have chosen to return now.

It was near dawn when she was startled awake, her heart thundering wildly against her chest and her pale skin glistening with a cold sweat in the places that her white scales did not cover. She swears that she can still smell the smoke and fire from the war, and that her skin still burns where the dragon stallion's talons had torn her open. She closes her eyes in an attempt to steady herself but all she sees is the bright flash of fire lighting up the shadows, and then the star-studded mare rushing at her. 

Opening her ice-blue eyes again to force the images away, she feels her heart clench with a certain longing. She wishes Badden were here, knowing that if she had wanted she could have curled beneath his wing until her racing pulse had quieted, but tonight, she was alone.

She stands, shaking the debris and the fear off of her, her skin smoothing again to just her bright white coat as the scales disappear. In the distance the horizon has slowly begun to lighten, and she looks in the direction of Tephra. A sigh shudders past her lips, debating: she knows she could go home if she wanted to. She knows the land is likely healed from the war, but now, she feels as though she has missed her window to return. 

When she started to walk she did not realize she was going in the direction of Nerine. It's not until a coastal wind whips through, with a such a frigid ferocity that she is sure it cuts into her bones, that she realizes where she is. In the distance she can hear the waves as they batter against the stone cliffs, and while she finds herself suddenly itching to get to the coastline she knows that she will not make it far before Heartfire detects her presence. The Nerinian queen was one of the few that her mother considered an actual friend, and Casimira has heard enough about her to know better than to intrude on her kingdom.