dovev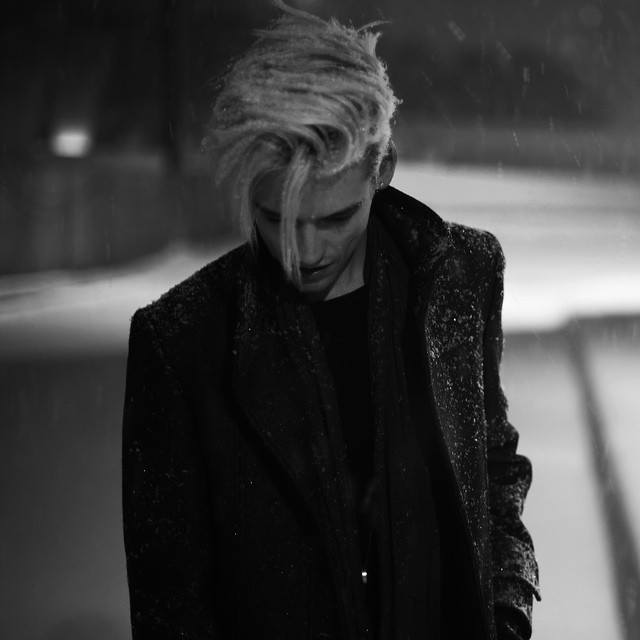 He was slick by the time he got to Loess, the sweat mixing into his open skin and stinging harshly, salt into his constant wounds. His black eyes were wide, alert, battening down a prickly panic as he raced across the lands from the forest to this kingdom. He couldn't let her die, and this was the only way he knew how to help. Find the only healer he knew how to track the quickest. He knew where she lived, had met her daughter. Had met her man.

So he was in a hushed but heightened state, his nerves on edge, his breathing short from running and the tangle of fear inside him. When he found her, his Leliana, she was blissfully alone. No sign of her viper husband to stall this important rescue. Her child might be near, he figured, but he only had eyes for Leliana, settling them on her in a sudden softness that was so rare for him, this monster, this killing machine.

"Leliana," he murmured, glancing around to make certain they weren't seen. Then he stepped in closer, stopped himself before he could reach out and nuzzle the tip of his face guard against her. He'd kissed her, he realized now, remembered now. He'd kissed her without realizing she was married. He wouldn't do that again, wouldn't touch her. He didn't deserve to. 

His eyes fell a moment, but that wasn't important now, and he lifted them again to her. "I need your help. How are you feeling?" God, if she couldn't travel, couldn't do this, he didn't know what he'd do. He shouldn't have said he needed her help before asking her how she was feeling. He cursed himself silently for that. She was impossibly selfless and would likely tell him she could handle it and hope it was true. But this time, he tried not to care. Life was in the balance. Not his worthless life.

"A mother is dying."
And he left it at that.

we're slaves to any semblance of touch
Lord, we should quit but we love it too much